Do Not Give Yorubaland To Fulani Herdsmen – Fani-Kayode Warns Govs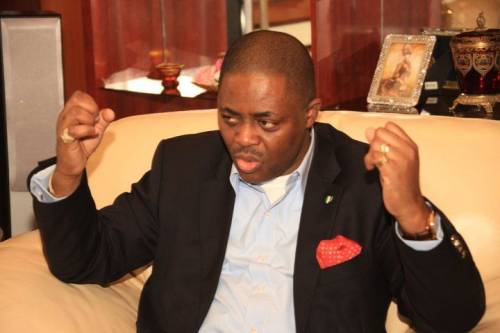 Former Minister of Aviation Femi Fani-Kayode has warned Southwest Governors against giving any part of Yorubaland to Fulani Herdsmen for settlement.
In a post on his Twitter page on Thursday, the chieftain of the Peoples Democratic Party (PDP) warned that given any part of the region to herdsmen would be seen as a betrayal.
Fani-Kayode also revealed that he would be meeting with Southwest governors over the issue.
"I am sending a message to the 6 Yoruba Governors of South West Nigeria and Kwara state in North Central, which is a predominantly Yoruba state, through this medium," he wrote.
"It is my intention to see each of u at some point because I consider you all to be my friends but let me say this much here and now.
"I urge you not to give one inch of Yorubaland to the Fulani herdsmen for settlements. If you do you it will be a great betrayal and a costly mistake.
"I speak as your kinsman, brother and friend and I speak out of love and concern. Please take what I am saying very seriously and do not do it under any circumstances.
"May God protect our people and grant us peace and unity in the South West," Fani-Kayode concluded.
Naija News had reported that the Federal Government on Tuesday projected that the next five years will see the establishment of Ruga settlements in the country which would stop open grazing by herdsmen and end herdsmen-farmers' clashes across the country.
It explained that the establishment of Ruga settlements, which had been approved by President Muhammadu Buhari and had started in 12 states, would allow herdsmen to stay in specific areas, where they could graze their animals.
However, the five South-East state governors, including Samuel Ortom (Benue); Darius Ishaku (Taraba) and the Ondo State Government have rejected the Ruga settlements plan of the federal government saying they would not give out their land for herdsmen's settlements in their states.
Download NAIJA NEWS app: