Oyo State: Gov. Makinde Puts An End To N500 Examination Fee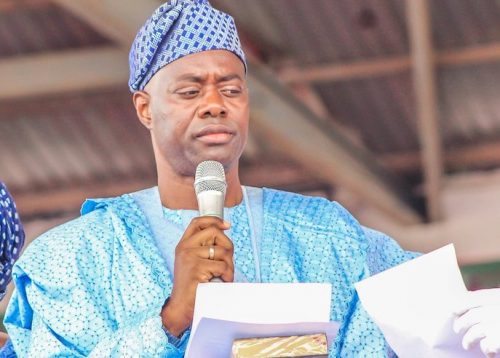 The Oyo State Governor, Seyi Makinde, has terminated the N500 examination fee in all secondary schools in the state.
The development was revealed by the head of Service, Mrs. Ololade Agboola, she also called on principals in secondary schools to adhere with the free education policy of the State Government.
Agboola stated this while speaking at a meeting of the Permanent Secretary School administration with the principals in public secondary Schools held at comprehensive High School Oke-Bola Ibadan.
Agboola while speaking on the terminated five hundred Naira examination fee warned principals not to send any student away from the school.
"I have the directive of His Excellency Governor Seyi Makinde to discuss with you today, the school principals on how we can move the secondary school education forward in Oyo State".
She stated that Makinde's government has put an end to the education development levy for all secondary school students.
She noted that the state government will create call centers where parents and guardians can report any schools which refuse to stop the collection of education development levy.
Agboola called on teachers to stay in their duty posts, she further stated that the administration will not tolerate lateness and absenteeism in the school.
She called on teachers to help the state government achieve its education policy in the state.