Nigerians React As Court Stops El-Rufai's Religious Bill In Kaduna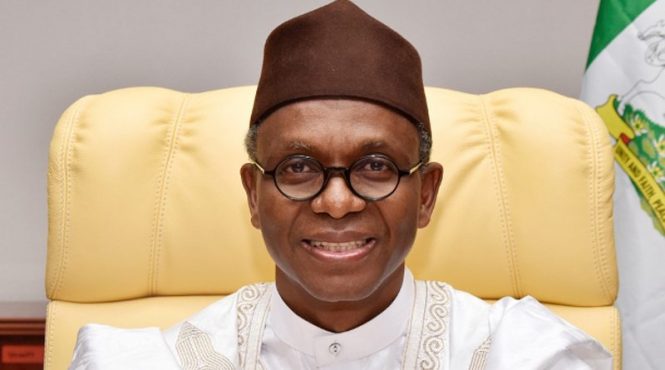 A storm of mixed reactions by Nigerians has greeted a court order by the Kaduna State High Court, declaring the State Religious Bill recently passed by the former State House of Assembly as "illegal".
Naija News reports that Justice D. Gwadah in the ruling, held that the plan by Governor Nasir El-Rufai's led Kaduna State government to issue licences to the pastors of Pentecostal Fellowship of Nigeria (PFN) using the Religious Regulatory Bill is a "gross violation of their fundamental human rights, which guarantees freedom of association and freedom of religion".
The judge stressed that the passage of the religious bill is inconsistent with the Constitution of the Federal Republic of Nigeria 1999 (as amended).
According to Justice Gwadah, the actions of the Kaduna State House of Assembly in proceeding to pass the bill into law despite the pending court proceedings and the subsisting court injunction restraining the action, "is an affront to this honourable court".
This online news platform recalls that the Kaduna State chapter of the PFN, instituted the case against Kaduna State Governor (Mallam Nasiru El-Rufai), Kaduna State House of Assembly and the Attorney General of Kaduna State over the Kaduna State Religious Regulatory Bill.
In a reaction to the judgment, lawyers representing the respondents said their clients will go higher, meaning Gov El-Rufai and the Kaduna State House of Assembly will appeal the judgment.
Moments after the news of the judgment went viral, Nigerians took to the micro-blogging site, Twitter, to air their opinions on the matter.
Naija News captured some of the reactions below…
Again, I have been vindicated by the Court.

I commend the Judiciary for declaring Gov. El-Rufai's Religious Bill unconstitutional.

In 2016, I said this ? will happen. https://t.co/WJAILWbBT6

This ? is the legal opinion that I wrote on March 30, 2016. https://t.co/f5EsxxJv9R

— Inibehe Effiong (@InibeheEffiong) June 20, 2019
https://twitter.com/Magnificen7R/status/1141621380426981376
You Can't License PFN Pastors. Kaduna COURT RULES AGAINST EL-RUFAI. Religious Regulatory Bill is violation of fundamental right

— Imade Ize-Iyamu (@ImadeIzeIyamu) June 19, 2019
Please, when would you look at PenCom policy. I sent a petition to the AGF but have not gotten any feedback yet. Could you please enter my DM let me forward a copy of my petition to you? I really need your help. Thanks

— General Gabriel Iduh (GGI) (@GEIIDUH) June 20, 2019
https://twitter.com/AriseNews247/status/1141432145321312256
El Rufai is playing with fire. No one can fight the church. El Rufai go an check history and see people who did this how they end up. You are putting your life in danger. Sir for your safety decease from this bill. I pray God opens your eyes to see there you are threading .

— scott francis (@franklynscott) June 20, 2019
https://twitter.com/kemawilly/status/1141459128046559232
Source: Naija News