See Nigerians Funny Reaction As Gorilla Swallows N7 Million In Kano
Nigerians have reacted to claims that a gorilla reportedly swallowed the sum of N7 million generated from tourists who visited a zoo in Kano, northern Nigeria, during the Eid celebrations.
According to the Finance officers, a huge gorilla sneaked into their office and swallowed the N7 million.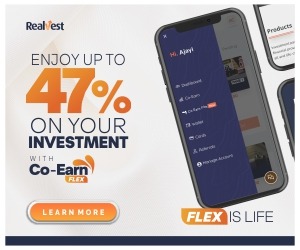 Nigerians took to micro-blogging site Twitter to express mixed reactions to the report.
See reactions below:
BREAKING:A gorilla has swallowed 6.8million naira in Kano Zoo. It was money raised as gate fee during the last Salah festivities.

Unfortunately a bored and hungry gorilla swallowed it as there was nothing else to eat.

Local Man is yet to to hear the gorilla's side of the story. pic.twitter.com/GRfm7XH14H

— OurFavOnlineDoctor ? ? (@DrOlufunmilayo) June 14, 2019
My name all over.
Local Gorilla is thankful. pic.twitter.com/bOWKdcBP2o

— Kano Gorilla (@GorillaKano) June 14, 2019
A rare picture of the Gorilla wey swallow N7M for Kano Zoo pic.twitter.com/UDLQRNY0ZA

— Akinpelumi Akinboye #StoryStory (@theakinakinboye) June 14, 2019
And my snake friend warned new of my relationship with Nigerians.
Now local Gorilla is stressed. pic.twitter.com/ZIYRKXy7A6

— Kano Gorilla (@GorillaKano) June 14, 2019
Previously, it was snake that swallowed N36 million. Now is the turn of Gorilla. What a time to be alive in naija ???
BBC News Pidgin – Gorilla swallow N7 million for Kano zoo for Nigeria? https://t.co/mVRXDo5OZo

— Ordinary Okey?? (@Okeydegeneral) June 14, 2019
In this same country:

* Monkey swallowed money
* Snake swallowed money
* Rats chased Bubu from office
* Now a Gorilla has swallowed N6.8mil in Kano.

When Porphet Nnamdi Kanu termed Nigeria a zoo, y'all, apparently, didn't get the memo. ? pic.twitter.com/0X54tVM1fq

— CHIDUBEM NJOKU (@ChidubemNJ) June 14, 2019
So that's how one Gorilla in Kano zoo fess somebody to hammer pic.twitter.com/sW5P4Eez0V

— Disturb Their Peace ?? (@ifeoludavies) June 14, 2019
Who is this one again claiming me pls?
Stop thee impersonation.
I will sue.
I am the real Kano Gorilla.

— Kano Gorilla (@GorillaKano) June 14, 2019
chilling with the Gorilla that swallow 7million in kano zoo and friends?? pic.twitter.com/bEATJvCY1D

— SHORTGUY?? (@EZADDDDD) June 14, 2019
Somebody somewhere is already working on a "blockbuster" movie titled "Kano Gorilla ? " (or "Inaki Kano")-
Starring Lere Paimo, Sola Sobowale, Toyin Tomato, Antar Laniyan ati beebee lo ??

Just Check 51 Iweka Road, 7 Ebinpejo Lane or 4 Edidi Lane
Latest by Monday morning.

— OurFavOnlineDoctor ? ? (@DrOlufunmilayo) June 14, 2019
I Dey tell you say you be Gorilla ? you no wan gree….No your mate swallow 6.8 million for Kano state ?? pic.twitter.com/KDt88D4QMe

— Muyiwa (@Mussprince_seal) June 14, 2019
Gorilla 'swallows' N6.8m in Kano zoo. ???? pic.twitter.com/GZJNnwXPyd

— Paul Jesusetemi Pharez (@Stkeypoint) June 14, 2019
The Kano zoo Gorilla after reading this news article. pic.twitter.com/2p5o7mAdgZ

— Khaleel Abba (@khaleelabba) June 14, 2019
Source: Naija News