Fire Razes Popular Kano Market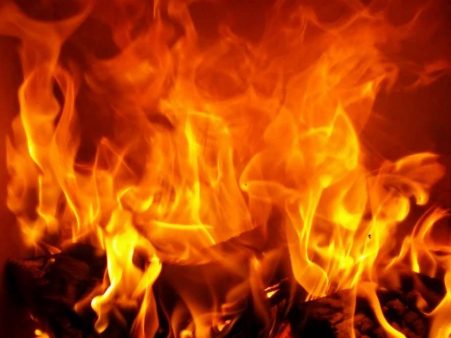 Six shops were on Sunday burnt at Kofar Ruwa Market (Kasuwar 'Yan Rodi) in Kano state.
Naija News understands that items valued at a high rate were destroyed as a result of the inferno that occurred on Sunday night.
The temporary shops in the market were said to have gone up in flames in the late hours of Sunday, although the cause of the inferno is still yet to be ascertained as at the time of filing this report.
This News platform understands that the traders and resident tried putting out the fire but their efforts seem futile due to the widespread of the inferno; such that they had to immediately request for the services of the Firefighters in the state.
"The fire consumed some of the goods that were stored in the shops, the goods worth an appreciable amount of money," a source told Naija News.
The Public Relations Officer of the State Fire Service, Malam Saidu Mohammed, confirmed that six shops were affected in the inferno.
The PRO said that a distress call from one Usman Danladi was received at 10:10 pm, Sunday saying "that there was a fire outbreak at the market," a development that made the firefighters immediately swung into action.
Mohammed while speaking, advised traders to be more careful and desist from using instruments capable of triggering fire as a way of guarding against future occurrence.
In a deliberate to prevent further recurrence, Mohammed urged residents to keep fire buckets, blankets and extinguishers at home to enable them to curtail fire outbreak before calling on the fire service.