World Leaders Reaction To Theresa May Resignation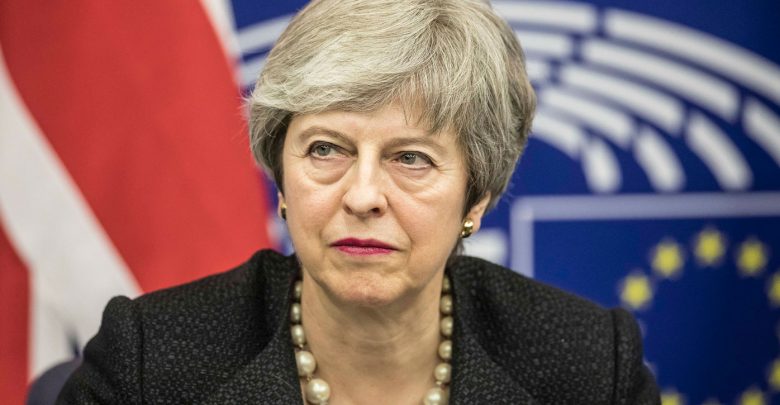 The resignation of Britsh foremost Prime Minister Theresa May has been welcomed by world leaders amidst fears of the fate of the brexit deal.
It will be recalled that May had earlier announced that she would step down from her Prime Minister position on June 7.
This she stated at Downing Street in the United Kingdom, UK, while noting that her job as Prime Minister had been the "honour of her life to hold." By June 10, it is expected that a leadership contest to decide who will replace her as Prime Minister will start, and a new leader would emerge at the end of July.
Meanwhile, several world leaders have reacted to her decision to step down her esteemed position. Here are the reactions as  follows
EU Commission President Jean-Claude Juncker noted May's decision "without personal joy", a spokeswoman said, adding that the council of EU leaders has "set out its position" on the Brexit deal.
The EU's chief Brexit negotiator, Michel Barnier, tweeted that he "would like to express my full respect for @theresa_may and for her determination, as Prime Minister, in working towards the #UK's orderly withdrawal from the EU".
A human response to Theresa May's resignation must include remembering those who are suffering because of Tory policies. pic.twitter.com/rlxDvjA9Bg

— Jeremy Corbyn (@jeremycorbyn) May 25, 2019
'I feel badly for Theresa': Trump
US President Donald Trump said he felt sorry for May, though he has criticised the British PM repeatedly in recent months over her handling of Brexit even as she tried to establish good relations with him.
"I feel badly for Theresa. I like her very much. She is a good woman," Trump told reporters on the White House lawn. "She worked very hard. She's very strong."
The US leader is scheduled to make a state visit to Britain next month and will meet with May just days before she formally resigns on June 7.
Trump says he feels badly for Theresa May after her resignation announcement
"I feel badly for Theresa. I like her very much," Trump told reporters as he departed the White House for a state visit to Japan. pic.twitter.com/RrAJfo7Y12

— Darlington Micah (@DarlingtonMicah) May 24, 2019
'Deliver Brexit'
One of the leading contenders to succeed May, Britain's former foreign minister Boris Johnson tweeted: "A very dignified statement from @theresa_may. Thank you for your stoical service to our country and the Conservative Party. It is now time to follow her urgings: to come together and deliver Brexit."
'Rapid clarification'
French President Emmanuel Macron hailed May for her "courageous work" in seeking to implement Brexit in the interests of her country while showing respect for Britain's European partners.
But the Elysee statement added: "The principles of the EU will continue to apply, with the priority on the smooth functioning of the EU, and this requires a rapid clarification."At a time of an important choice, votes of rejection that do not offer an alternative project will lead to an impasse."
Merkel's 'respect'
German Chancellor Angela Merkel noted May's decision "with respect", saying they shared a "good and trusting" working relationship, according to her spokeswoman.
Pledging to keep working with May in the same spirit as long as she is in office, Merkel noted Berlin "wishes to maintain close cooperation and a close relationship with the British government", spokeswoman Martina Fietz said.
Fietz declined to comment on how the resignation could affect Brexit, as "the development depends essentially on domestic political developments in Britain".