Top Commissioner Under Amosun Resigns, Gives Reasons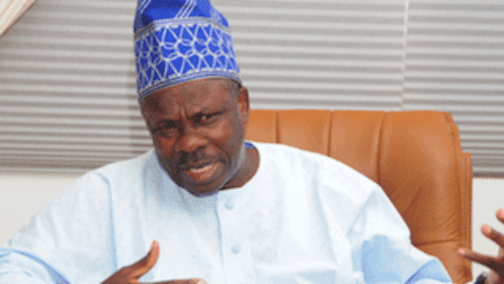 The Ogun State Commissioner for Local Government and Chieftaincy Affairs, Chief Jide Ojuko, has quit Governor Ibikunle Amosun's Cabinet.
Ojuko in resignation on Wednesday thanked Senator Ibikunle Amosun for the rare and golden opportunity given him to serve the state.
The letter read, "It pained me from the bottom of my heart to give notice of my resignation to a boss I love so much.
"But by my appointment, I represent my people from Awori stock, my Local government and the entire state.
"After service, I will have no choice than to go back home and settle down with my family and my people with total peace of mind.
"Recent events are making me to believe that this plan may not be feasible," Ojuko lamented.
Ojuko affirmed that he would rather leave Amosun's cabinet than allowing an Egba son become traditional ruler in Awori Ota State constituency.
He condemned the act as a slap on the face of the Awori/Ota constituency where he hailed.
He said, "if I continue serving in my present capacity as the Honourable Commissioner for Local Government and Chieftaincy Affairs, the ultimate therefore is that I shall become an outcast among my people. At my age, this is avoidable."
"Sir, by my background as a civil and public servant, my training is to be obedient and loyal to my boss, but your recent directive on the issue of Obaship in some areas in Ota State Constituency runs against my conscience, the wish and yearning of my people that I represent", Ojuko said.
Download Naija News App. Advertise with us. Send us enquiries and press releases.