Sri Lanka Attack: Burial Ceremony Held For Asos Billionaire's Three Children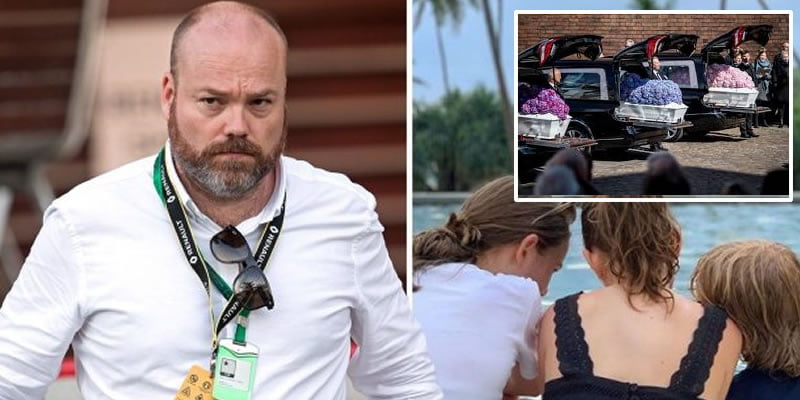 The three children of Asos tycoon, Anders Holch Povlsen who were killed in the Sri Lanka bombings have been laid to rest.
The funeral for Alfred, Alma and Agnes held on Saturday, May 4 2019.
Povlsen, 46, who is Denmark's richest man, comforted wife Anne and daughter Astrid as flower-decked coffins for Alfred, Alma and Agnes arrived at the service at Aarhus Cathedral in Denmark.
Naija News understands that the three coffins were decorated with flowers, balloons and portraits of the children as it was carried out of the church before the burial.
The Danish Royal Family and the country's Prime Minister Lars Lokke Rasmussen attended the service. Crown Princess Mary could be seen holding her daughter Princess Isabella next to son Prince Vincent and daughter Princess Josephine.
The Asos billionaire and his family were staying at the Shangri-La Hotel in Sri Lanka's capital Colombo when it was hit on Easter Sunday by suicide bombers Zahran Hashim and Ilham Ibrahim. Povlsen, his wife, and one of their daughters survived. But son Alfred and daughters Alma and Agnes were killed.
At a memorial last week, the family described their loss as "utterly incomprehensible" but thanked family, friends and neighbours in the Danish town of Brande for their support, in a text message read by a priest.
Source: Naija News