See Names Of 23 Nigerians Convicted Over Drug Trafficking In Saudi Arabia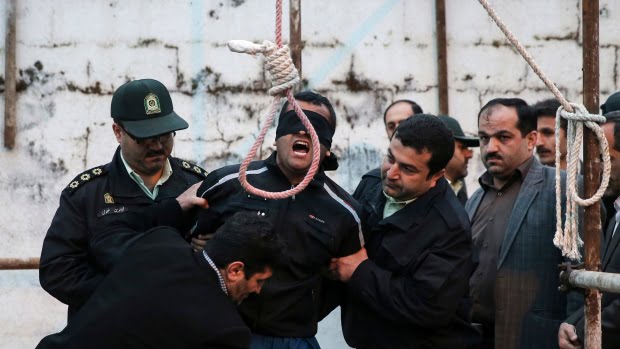 Saudi Authorities Speak On Why They Sentence Drug Dealers To Death.
Less than three weeks after a Nigerian woman was sentenced to death for drug trafficking in Saudi Arabia, the names of  23 Nigerians who are facing the same sentence over a related offense has been revealed.
Naija News recalls that Saudi authorities executed Kudirat Afolabi for drug trafficking and Saheed Sobade, another Nigerian, reportedly nabbed with 1,183 grams of cocaine powder in Jeddah, an incident that coursed massive reaction from Nigerians and the federal government.
Citing a document, the Nation said the 23 Nigerians were convicted for contravening the narcotic and psychotropic substances control law, which is punishable by death.
They were said to have been arrested between 2016 and 2017 at King Abdul-Aziz International Airport, Jeddah and Prince Muhammad bin Abdu- Aziz International Airport, Madinah having concealed the banned substances in their rectums.
The names of the convicts were given as Adeniyi Adebayo Zikri, Tunde Ibrahim, Jimoh Idhola Lawal,Lolo Babatunde, Sulaiman Tunde, Idris Adewuumi Adepoju, Abdul Raimi Awela Ajibola, Yusuf Makeen Ajiboye, Adam Idris Abubakar.
Others are, Saka Zakaria, Biola Lawal, Isa Abubakar Adam, Ibrahim Chiroma, Hafis Amosu, Aliu Muhammad, Funmilayo Omoyemi Bishi, Mistura Yekini, Amina Ajoke Alobi, Kuburat Ibrahim, Alaja Olufunke Alalaoe Abdulqadir, Fawsat Balagun Alabi, Aisha Muhammad Amira and Adebayo Zakariya.
Defending the death sentence punishment by Saudi, on drug trafficking, Adnan Mahmod Bostaji, Saudi ambassador to Nigeria, said sentences are only administered when there is evidence.
Bostaji noted that the country's legal system is transparent and fair. Bostaji said that about 1.5 million Nigerians live in the country and are engaged in legitimate businesses.
He said that they are not subjected to any form of molestation