My 2019 Governorship Ambition Over – Senator Abe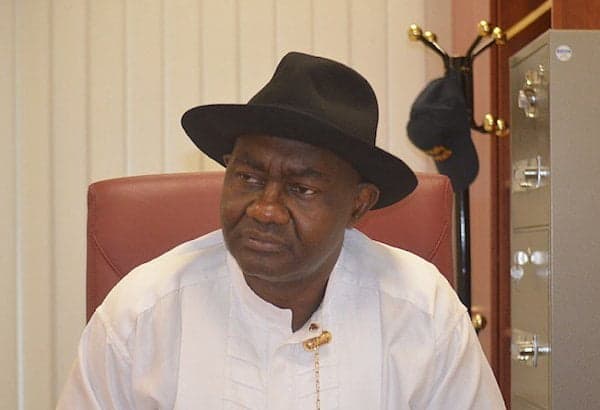 Senator Magnus Abe (APC-Rivers South East) has stated that his 2019 ambition to govern Rivers State is over.
This is following the Supreme Court judgement bordering on the 2019 governorship candidacy for the state All Progressives Congress (APC) in the general elections.
Speaking at a stakeholder meeting in Port Harcourt, he blamed the unfortunate fate that befell the party in the polls on the high handedness of some persons in the party who exalted themselves above other members.
Magnus Abe said: "With the last week Supreme Court pronouncement on our candidacy matter, I have ended my ambition for 2019 here in Rivers.
"This time again, the court upheld the Rivers State High Court judgement of Justice Chiwendu Wogu, which authenticates the leadership of Peter Odike as the current APC state chairman where I contested for the governorship.
"We have come to fight for Representation in government, every human being as members of APC should be treated with respect.
"We have sacrificed so much, we may not be holding anything now but because of what we have done politics will be better in our country.
"We need to be realistic so that we can move forward. The dream that we have in the state is laid to rest because of the pronouncement of the Supreme Court of the Federal Republic of Nigeria in our suit before it.
"As a lawyer, we know that the Supreme Court is infallible. That pronouncement by the Supreme Court brought to an end our agitation.
"But God knows the reason, He (God) who knows what we do not know, made His decision.
"Peter Odike's factional APC remains the authentic party in the state. The Congress they held still remains voided. No other person or group can parade as APC executives based on the Supreme Court judgement."