Biafra: How INEC, NASS Put Atiku In 'Cameroon Mess' – Nnamdi Kanu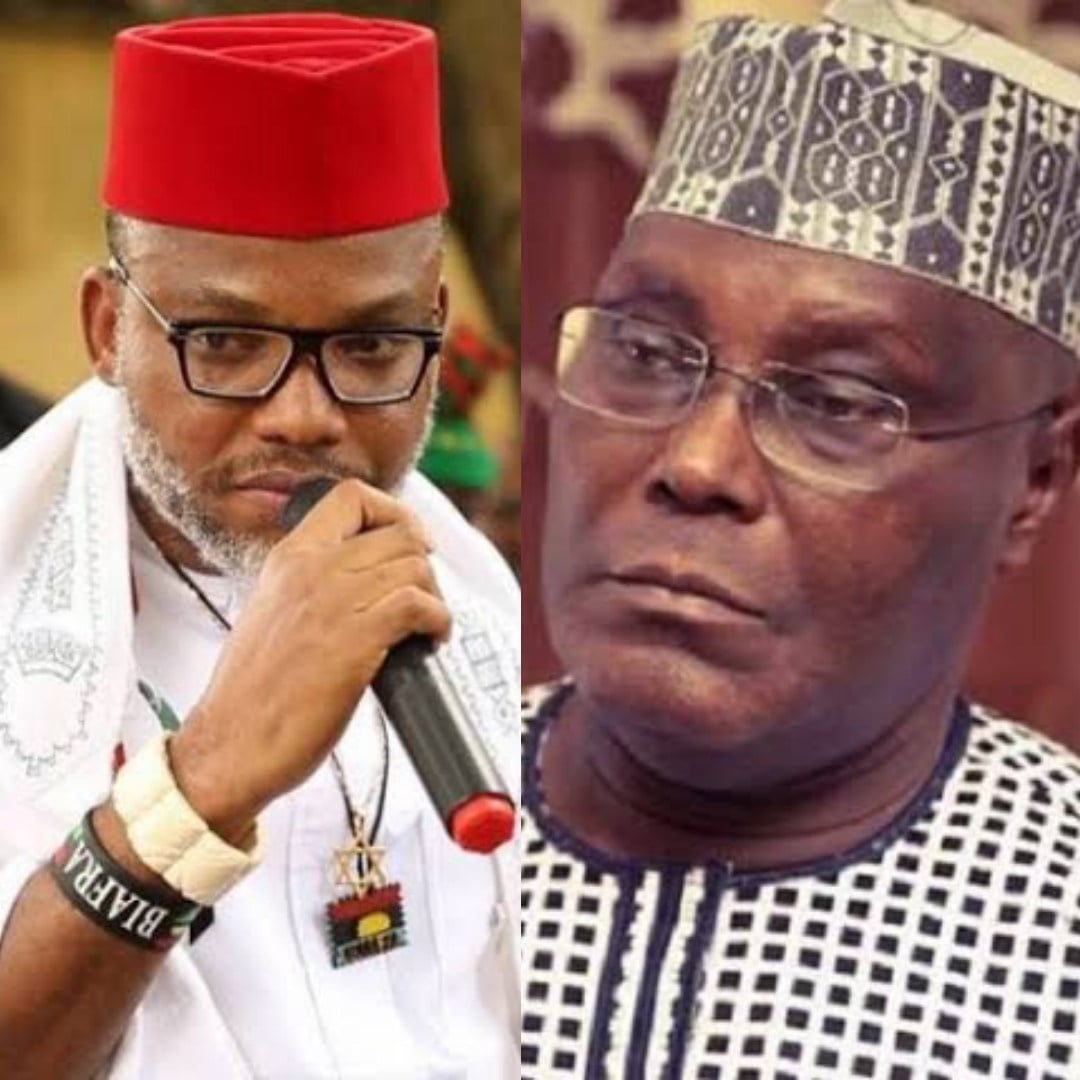 The leader of the proscribed Indigenous People of Biafra (IPOB), Nnamdi Kanu says the Independent National Electoral Commission (INEC) and the National Assembly, put Atiku Abubakar, the Peoples Democratic Party (PDP) Presidential candidate in the 2019 Presidential election  in "Cameroon mess."
Naija News reports that Kanu made this statement on Sunday evening during a live broadcast on Radio Biafra monitored by this reporter.
This online news platform recalls that Kanu had said during a live broadcast via Radio Biafra in London, United Kingdom on Saturday, February 2 that Abubakar is from Cameroon.
"Do you know that Atiku Abubakar is from Cameroon? His area of Adamawa was in Cameroon," the IPOB leader had said in February.
Echoing the same claim, the All Progressives Congress (APC), Nigeria's ruling party, filed a motion at the Presidential Election Petition Tribunal in Abuja, Nigeria's capital, April 12.
In the petition filed by APC's lead counsel, Lateef Fagbemi, the party faulted the candidacy of Abubakar, who was the Peoples Democratic Party (PDP) candidate in the election, claiming that the former Vice President is a Cameroonian and not a Nigerian citizen.
APC, hence maintained that the Presidential candidate petition against President Muhammadu Buhari, its own candidate, should be dismissed for lacking in merit.
Reacting to the claim during a live broadcast on Sunday, April 14, Kanu said if the National Assembly had amended Nigeria's constitution Abubakar would not have been in this "mess".
His words: "We are here to explain the laws of the zoo, I am here to educate Binta Nyako, the entire NJC, the entire bench in Nigeria as to what the law says about Atiku Abubakar that they don't know. I will tell them.
"I derived everything that I say this from their own constitution. The problem you have in Nigeria is that people are lazy. Mentally lazy. Fulani way of life, mentally lazy, they don't reason very well.
"INEC is the root cause of this very problem. INEC is the problem and I will prove to you why.
"Both INEC, your so-called useless National Assembly, useless to the core, who did not have the courage to amend the constitution, they put Atiku Abubakar in this mess, not Atiku Abubakar, no, they put him in this mess.
"Some of you don't know that those of us born in Biafra between 67 and 70 cannot contest the Presidency of Nigeria," the secessionist leader added.
Kanu is leading a group seeking secession from Nigeria. The group has since been proscribed by the Nigerian government.
Download NAIJA NEWS app: