NAF Reschedules 2019 Screening Exercise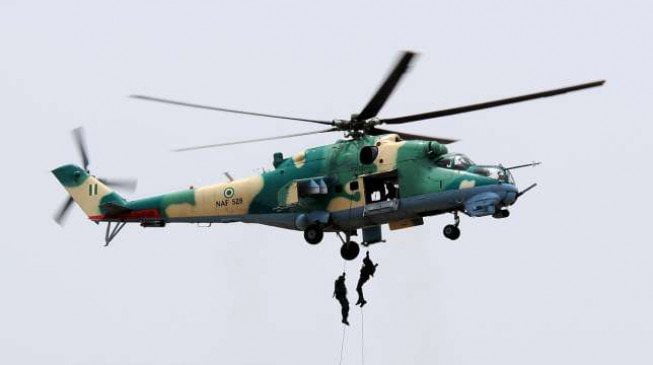 The Nigerian Airforce (NAF) has rescheduled screening exercise for the 2019 recruitment exercise across states.
Naija News understands that the new dates for the screening exercise will now be determined by the screening centres and the applicants' state of origin.
Recall that as part of the process of the 2019 recruitment, the NAF had earlier approved about fifteen (15) screening centres for applicants who had applied and were shortlisted to partake in the screening exercise
The 15 accredited centres include; Bauchi, Bening, Enugu, Ilorin, Ipetu-Ijesha, Jos, Kaduna, Kano, Lagos, Maiduguri, Makurdi, Minna, Port-Harcourt, Sokoto and Yola.
Naija News found out that the new screening dates which fall between 16th of March and 30th of March will be determined by the time table released by the screening centres across the accredited centres across states.
When Naija News reporter visited the Sam Ethnan Airforce Base in Ikeja, this News platform understands that shortlisted candidates from Abia, Adamawa, Akwa Ibom, Bayelsa, and Sokoto states are allowed into the premises of the airforce base for the screening.
Naija News also understands that the NAF had rescheduled the screening exercise of some applicants.
Below is the fill table as released by the NAF, the Sam Ethnan Airforce base screening centre in Lagos.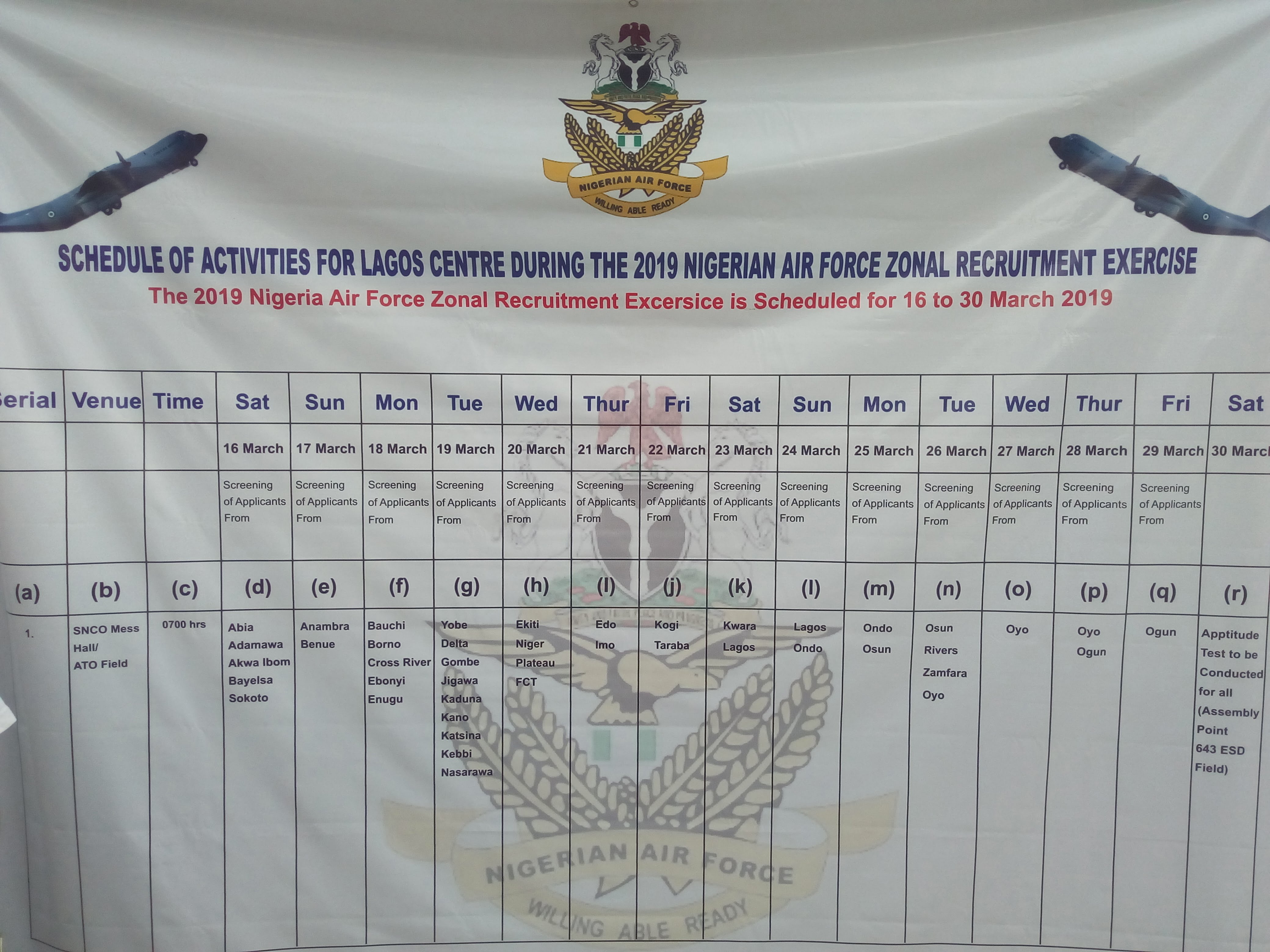 Source: Naija News