APC Speaks On Banning Candidate Ahead Election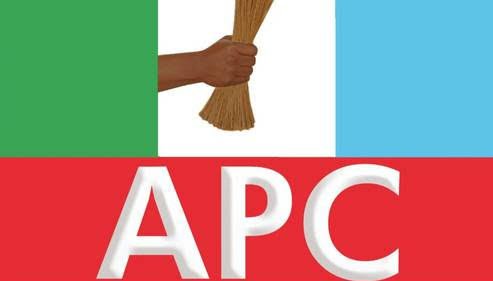 The All Progressives Congress (APC) in Enugu state has reacted to the banning of its Enugu state governorship candidate from the March 2 poll.
Naija News reports that Okey Ezirigwe, the spokesman of the governorship candidate of the party, Ayogu Eze described as baseless, the rumour that an Enugu High Court barred the candidate from the election.
Ezirigwe alleged the rumours are baseless and the rumour was being peddled by an impostor acting as an agent to other political parties that were plotting to rob the candidate from partaking in the election.
While speaking to newsmen on Thursday, February 14, in Enugu, Ezirigwe attributed the rumour to "the handiwork of an impostor."
"The masses are urged to remain resolute and determined to sack non-performers and continue to disregard such desperate politician.
"It is a futile attempt by enemies of plural democracy, who are scared of competitive elections, to deny the good people of credible leaders," he said.
Ezirigwe expressed joy that all the conspiracies and judicial attempts to stop the governorship candidate had remained fruitless.
He, therefore, urged the people of Enugu state to remain calm and vote the candidate in the forthcoming election.
"You should keep a date with destiny and vote for caring, capable and trustworthy candidates of our great party," he said.