Day 32: RCCG Fasting Prayer Points For 11th February 2019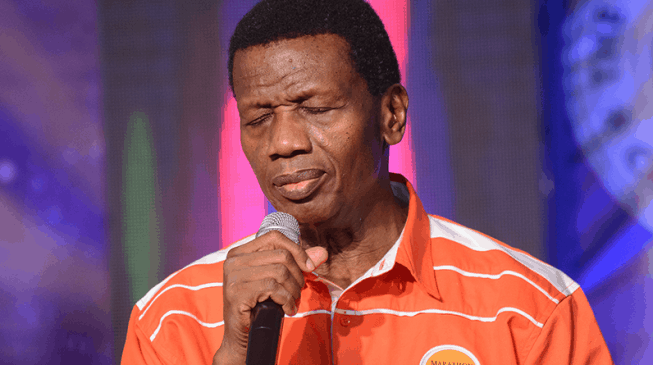 The Redeemed Christian Church of God (RCCG) has begun its annual 40 days fasting and prayer.
RCCG, which is one of the largest Pentecostal church in the world, is headed by Pastor Enoch Adeboye.
See prayer points for Feb. 11th below.
TITLE: THE FEAR OF GOD AND HEALINGS
1. Thank God for a new day and for the salvation of your soul
2. Father, enable me to have such a grand vision of You that I might fear You, that I might tremble in Your presence.
3. Father; help me to know that You're not merely a Redeemer but also a ññ
4. Father; help me not play around with sin, not just because of its consequences, but also because it grieves Your heart.
5. Father give us the grace to be effective in soul winning this year, 2019
6. Father, help us to be faithful in giving our first fruit, tithes, and offering throughout this New Year 2019
7. Father; cause each of Your children to shine brightly in this land, Lord. Let each light take its place on a lampstand and draw others to You. May those without Christ see our good works and glorify You. Isaiah 60:1
8. Father; let our leaders have wisdom, knowledge, and discernment, for these things come from You. Daniel 2:21
9. Father give us a vision of your holiness and justice that will make us "tremble at your Word". 66:5
10. Father help that we might "Serve you with fear, and rejoice with trembling" (Psalm 2:11).
11. Father; we pray for Your Kingdom to come. May your will to be done in our nation as it is in heaven. Let righteousness, salvation, and truth define our lives, our marriages, our homes
Visit Naija News daily, as we update you with RCCG fasting prayer points.
Source: Naija News