Sanwo-Olu Can't Make Decisions, He Is A Puppet – Agbaje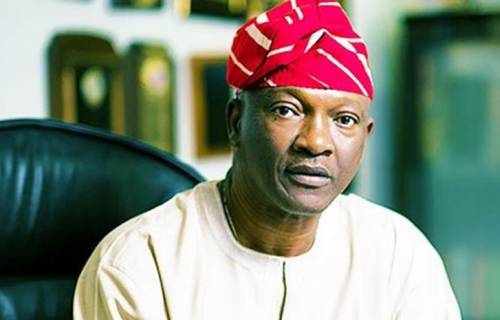 The governorship candidate of the Peoples Democratic Party (PDP) in Lagos State, Jimi Agbaje, has described the candidate of the All Progressives Congress (APC), Babajide Sanwo-Olu, as a "puppet" who can't make decisions on his own.
Agbaje was reacting to a statement by Sanwo-Olu during a rally on the Lagos Island on Tuesday.
The APC candidate stated that Agbaje lacked the requisite ideas needed for the development of the state and urged the people to reject him at the polls.
In a statement by the Media Office of Jimi Agbaje Campaign Organisation, the PDP candidate dismissed Sanwo-Olu statement.
Agbaje said, "This is a man without any specialty, tossed from one ministry to another before ending up in the housing corporation, where his tenure in that agency has added nothing towards improving the state's world-acclaimed housing deficit."
The PDP candidate urged Lagosians to reject Sanwo-Olu and the ruling APC at the elections, adding that the political party was a leopard that could not change its tendency to inflict misery and suffering on Lagos residents.
He also urged Lagosians to reject a man who "is not a standalone candidate, but a proxy who is only being propped up by some godfathers whose prime interest and motives are to further plunder the resources of the state."