Gov. Bello Promises To Sustain Infrastructural Development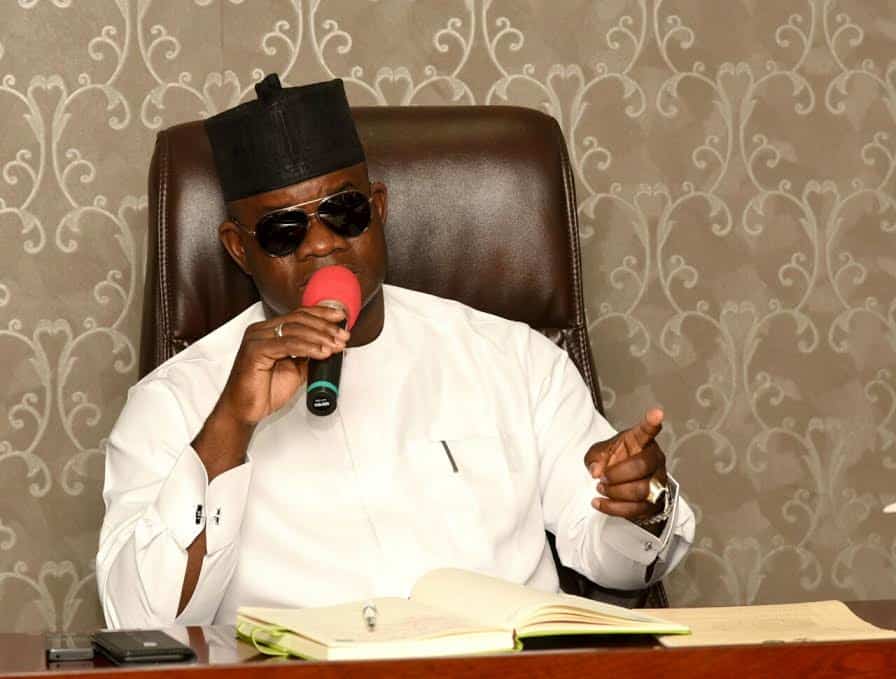 Governor Yahaya Bello has promised to sustain the execution of projects that have a positive impact on the lives of the people.
This he made known in Lokoja at a dinner to mark his third year in office.
The Governor recounted the circumstances surrounding his emergence as Governor three years ago, stressing that his administration had worked hard to ensure unity among the people whose lifestyle was once characterised by nepotism, sectionalism, discrimination and religious intolerance.
He said under his administration, appointments and resources available to the state were evenly distributed and assured that he would continue to do his best in the provision of infrastructure to all nooks and crannies of the state.
Governor Bello noted that education, health, agriculture, youth and women empowerment, as well as civil service reform and other sectors, received attention, saying each local government currently has ongoing projects which would be inaugurated this year. The governor stated that the 52KM Umomi-Idah Road, 47KM Ibana-Ogugu-Ete Road, Omi Rice processing industry were among the projects to be inaugurated soon.
He explained that his administration would continue to create a better future for the youths and redefine the prospect of the state through the New Direction policy of the present administration.
He pointed out that the task of governance though challenging, God has helped him to keep surmounting the challenges and thanked the people of the state for their support to his administration and prayers during his challenging moments in office.
Download NAIJA NEWS app: