Army Leadership Intervenes In Inter-Tribal Crisis In Benue State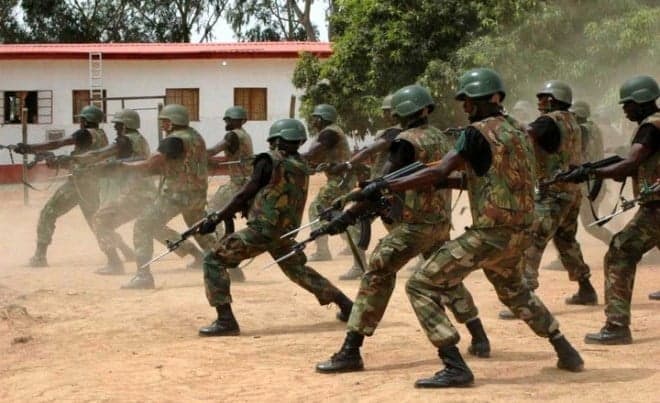 OPWS Urges Tribes In Benue To Embrace Peace
The Force Commander, Operation Whirl Stroke (OPWS) Maj.-Gen. Adeyemi Yekini, has negotiated for peace among the five communities in Benue State entangled in frequent tribal crisis.
Yekini who mediated between the Jukuns, Kabawa and Tiv ethnic groups living together in the five communities, urged them to sheath their swords and embrace harmonious peaceful co-existence.
Elders of the communities which included, Abinsi, Fidi, Ikpayongo, Angbaaye and Alaide, each took their turns at the meeting held on Thursday evening in Makurdi to bare their minds about the grievances tearing them apart and at the end an agreement was reached.
They agreed that those who were displaced during the last week's Abinsi crisis or any other in the past, whether they were Jukuns, Tiv or any other tribe should return back to their homes immediately.
Also, that the elders of Alaide should warn their youths to desist from joining their brothers to fight the Jukuns in any parts of the state while no mob action should be considered against cultists or criminals caught within their vicinities.
The OPWS agreed to intensify their patrol of communities in Gwer West and Gwer East just as leaders of the communities are expected to report criminal activities in their domains to security agents in the state.
Yekini, however, enjoined the communities to do everything necessary to restore and maintain absolute peace in their surroundings so that development can thrive.
Naija News reports that aside inter-tribal crisis, the farmers-herders clashes have also adversely caused the loss of lives and fueled the crises in the state.
Download NAIJA NEWS app: