2019 Election: Army, DSS Promise Security For Corps Members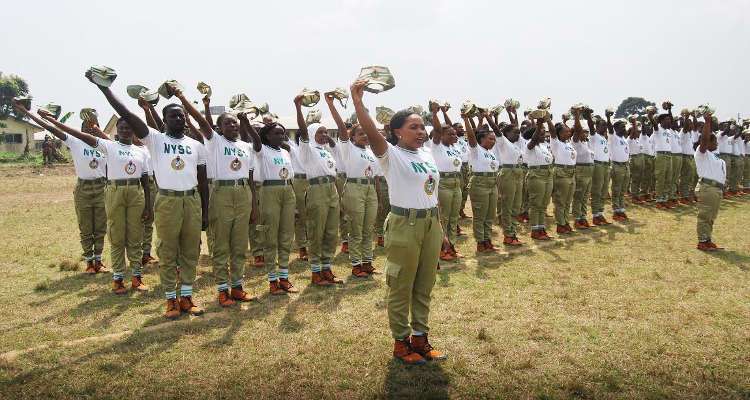 Security Operatives Pledge Safety Of Electoral Officers
The Nigerian Army and Department of State Services have promised adequate security for Corps Members, NYSC Officials and other electoral officials during the forthcoming 2019 General Elections.
The General Officer Commanding, 2 Division, Nigerian Army, Ibadan, Major General Okwudili Fidelis Azinta and Oyo State Director, Department of State Devices, Mr Bulus Achi, separately stated this on Monday when they hosted the Director-General, Major General Suleiman Zakari Kazaure in their offices in Ibadan.
Kazaure, who was in the State to solicit support for Corps Members' security during the 2019 general elections said management of the Scheme places a high priority on the lives of its Corps Members.
As obtained by Naija News from the official Facebook page of the NYSC, while at the 2 Division, General Kazaure thanked the Division for its support for NYSC Oyo State Secretariat especially during Orientation periods.
In his response, the Commanding Officer, 2 Division, Nigerian Army, Ibadan, Major General OF Azinta described Corps Members as National Assets adding that the NYSC Scheme is bridging the gap of disunity among Nigerians.
"We will do everything to make sure that Corps Members are protected during election periods. We will also work together with other security agencies in order to ensure that the election is violent free and credible", he said.
General Azinta also urged the traditional rulers to sensitize their subjects especially politicians not to endanger the lives of any Corps Member on election duties.
In a similar vein, Oyo State Director, Department of State Services, Mr Bulus Achi said the synergy between the service and NYSC Scheme would be strengthened.
"The safety of Corps Members is one of our priorities. We shall strengthen the partnership between us and NYSC, and we don't want to lose any Corps Member during the elections" he said.