Nigeria Breaking News Today, Thursday January 10, 2018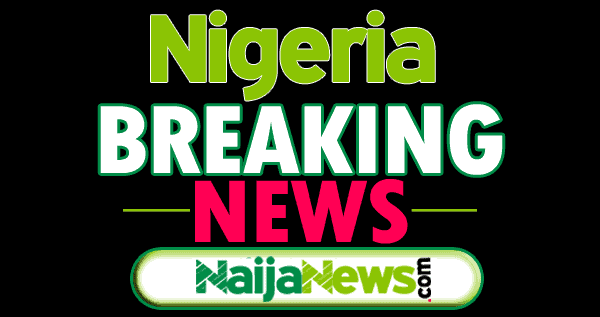 Welcome to the Naija News live breaking news update for January 10 2018.
Keep in touch with all the very latest news headlines from across Nigeria today
We will be bringing you regular updates throughout the day of all the breaking news and events from across Nigeria.
We will also update you on pictures, video, tweets and comments covering the latest happening across Nigeria.
If you have some information you can contact us via mail: [email protected]
2019 Election: Buhari Speaks On Financing APC Campaign With Nigeria's Treasury
President Muhammadu Buhari, has, on Wednesday said that money for his re-election campaign will not be sourced from the nation's treasury, as it was the usual case with previous government.
The President reinstated his readiness to put an end to corruption in campaign financing in the country.
Guru Maharaj Ji Releases 2019 Prophecies, Election Winner Revealed, Atiku Advised
Satguru Guru Maharaj Ji, the founder of One Love family, has released his prophecies for 2019, where he stated that Muhammadu Buhari, Nigeria's President, will be reelected.
Speaking with journalists at his Maharaj Ji village in Ibadan, the Oyo state capital, the seer said he saw President Buhari winning the election with more votes than other candidates.
Biafra: Nnamdi Kanu Blasts Buhari Over Arise TV Interview
The leader of the outlawed Indigenous People of Biafra (IPOB), Nnamdi Kanu, has berated President Muhammadu Buhari for failing to correctly name ministries in the country during an interview with Arise Television.
Naija News reports that Arise Television aired the President's interview on Monday, where he responded to allegations of marginalisation of the Igbo in his appointments.
Lagos Campaign: Those Involved In Violence Are APC Members – APC spokesman
The All Progressive Congress (APC) in Lagos State has confirmed that those involved in the violence that took place during the flag off of the governorship campaign in the state were APC members.
The State Public Relation Officer of the Party, Joe Igbokwe, in a Facebook post accepted that members of the National Union of Road Transport Workers who clashed at the flag-off of the party's campaign in the state and stabbed a factional leader of the National Union of Road Transport Workers, NURTW, Musiliu Akinsanya, were all APC members.
Suspected Hoodlums Deface Atiku Campaign Office
The campaign office of the Presidential Candidate of the Peoples Democratic Party (PDP), Atiku Abubakar in Ondo State has reportedly been attacked by suspected hoodlums.
The hoodlums who were accused of vandalising the billboard of the PDP candidate, reported scaled through the fence of the office located beside the Federal College of Agriculture (FECA) on Ijapo road in Akure.
Download NAIJA NEWS app: