World Richest Man, Jeff Bezos Set To Divorce Wife After 25 Years Of Marriage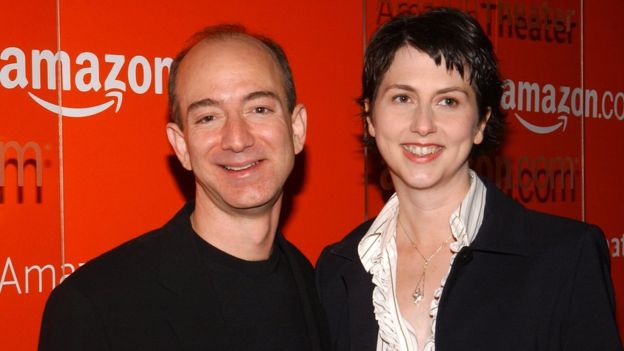 The Richest man in the world and the founder of Amazon Jeff Bezos and his wife MacKenzie Bezos have concluded plan to get a divorce after 25 years of marriage.
The 54 years old world richest man according to the Bloomberg Billionaire Index, with an estimated wealth of $137bn, some $45bn ahead of Bill Gates, made the announcement on his twitter handle.
— Jeff Bezos (@JeffBezos) January 9, 2019
The 48-year-old MacKenzie Bezos is a novelist, the author of The Testing of Luther Albright (2005) and Traps (2013).
The couple has four children together, three sons and one girl. Jeff founded Amazon, then an online book store, a year after they wedded in 1993.
Amazon was worth $797bn (£634bn) when the US stock market closed on Monday, after rising 3.4% and moving past Microsoft, valued at $789bn.