Just In: Court Rejects Request For Police To Stay Off Melaye's Residence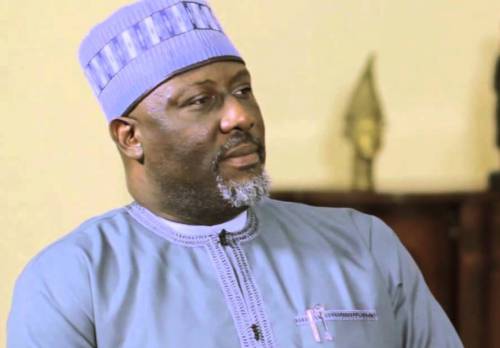 Melaye Stuck As Court Refuses To Order Police Off His Residence In Abuja
Things may be getting tougher for Kogi Senaor, Dino Melaye as the Federal High Court in Abuja has rejected an application for an order directing the police to remove their men from his Abuja residence.
A detachment of policemen had been occupying the senator's premises for about a week in their bid to arrest him for an alleged crime.
Ruling on an ex parte application filed by Melaye seeking an order ending the police occupation of his premises, Justice N. E Maha refused to grant the application but chose to grant an accelerated hearing in the main suit.
Naija News recalls that the embattled Kogi senator, Dino Melaye had raised an alarm yesterday morning, alleging that the police arrived in vans with tool boxes to break down the doors to his house.
Its also reported that the Nigeria Police Force has insisted that it will not vacate Senator Dino Melaye's residence until he is arrested, while adding 50 more police men  on surveillance at Melaye's house to ensure that the objective is attained.