Police Are Breaking Down My Door – Dino Melaye Cries Out From Hiding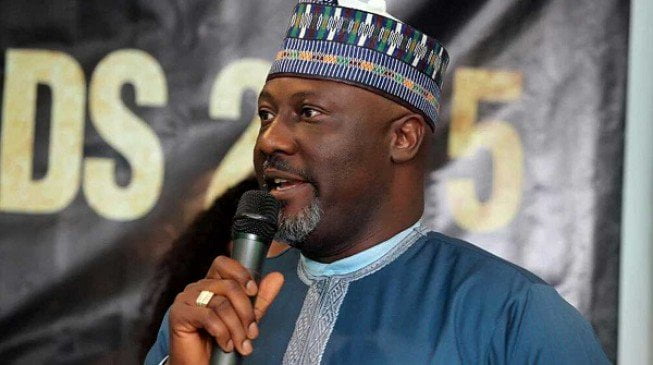 Embattled Kogi senator, Dino Melaye has raised an alarm this morning, alleging the police have arrived in vans with tool boxes to break down the doors to his house.
The Kogi west senator took to his twitter account to raise the alarm.
Police bringing in tool boxes to break doors and vandalize my house. Police EOD truck just brought them. Media take note

— Senator Dino Melaye (@dino_melaye) January 2, 2019
Earlier, Melaye had vowed not to surrender himself to the police, stating as he compared himself to the biblical Prophet Elijah that there is a difference between been scared and been wise.
The Bible record prophet Elijah to be among one of the strongest prophets that lived,but he went to mount Carmel to hide when king Ahab sought him to kill him cos of the way he boldly declared the truth. There is a difference with being scared and being wise.

— Senator Dino Melaye (@dino_melaye) January 1, 2019
Recall Naija News on 28th December, 2018, reported the invasion of Melaye's Abuja residence by operatives of the Nigerian Police Force.
The police initially denied knowledge of the invasion but later acknowledged the activity of its operatives and declared the senator wanted for culpable homicide.
The Senator on his part had also earlier raised an alarm that the IGP, Ibrahim Idris had issued a directive for his arrest after which he plans to inject him with a deadly substance and kill him.
The Police have been keeping vigil at his residence since the Friday invasion but are yet to arrest the controversial senator.