Police Vow To Leave Melaye's Residence Only When He Surrenders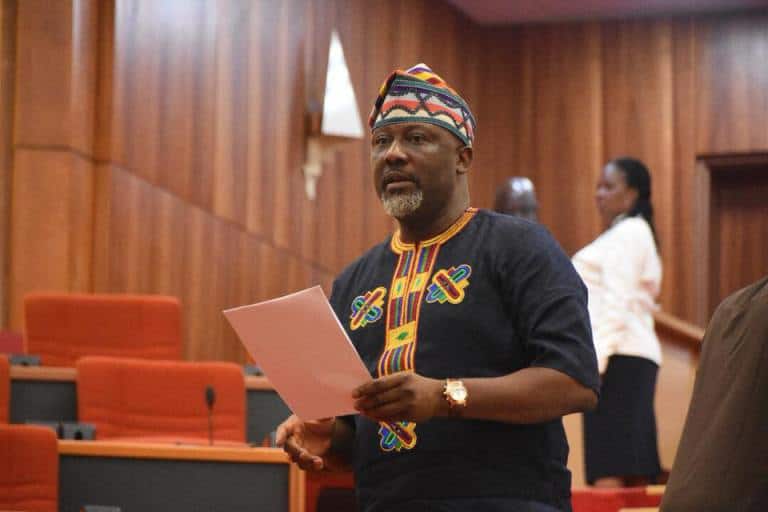 The Nigeria Police Force has insisted that it will not vacate Senator Dino Melaye's residence until he is arrested.
In view of this, 50 addition police men have been deployed to Melaye's house by the police to ensure that the objective is attained.
According to the Puch, the Police might have no option by to forcedly storm the building and forcefully arrest the lawmaker who had holed up in the house since last Friday.
The Police said the lawmaker representing Kogi West at the National Assembly was wanted for the alleged shooting of one Sgt. Danjuma Saliu, attached to 37 Police Mobile Force while on stop-and-search duty along Aiyetoro Gbede, Mopa Road in Kogi State.
The senator have refused to surrender to the police despite all effort to make surrender, including the disruption of power to his mansion.
According to the spokesman of the police, Jimoh Moshood, Melaye had repeatedly spurned several invitations asking him to report for investigation into the case of attempted culpable homicide.
He noted that the operatives would not leave the lawmaker's residence without arresting him.