CAN Ends Probe Into N40m Buhari Transport Fare, Dissolves Elders' Forum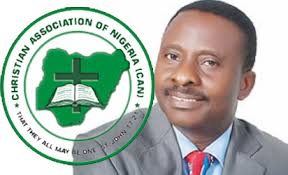 The Nigerian Christian Elders Forum have been dissolved by the National Executive Committee of the Christian Association of Nigeria, following the outcome of the investigation by the committee into allegations of misconduct leveled by the NCEF against the CAN President, Rev Samson Ayokunle.
The elders forum had in a memo titled 'NCEF Protests: Is NEC of CAN Guilty of Negligence?' in May, alleged that when Ayokunle led a delegation to meet President Muhammadu Buhari on November 10, 2017, the leadership of CAN received N40m as "transportation money."
The executive committee of the association in an advertorial published in The PUNCH on Friday, said it had investigated the claims and upheld the leadership of the apex Christian body.
The association stated that its Vice President was manipulated by the enemies of the association to bring forward these accusation against his principal in order to bring him to disrepute before the world and the association.
The statement said, "CAN leadership became very concerned and set up a committee to investigate all allegations against the CAN president. While the CAN president made himself available to the panel with documentary evidences, his accuser, the CAN vice-president, refused to appear before the committee in spite of all attempts made to ensure his appearance."
The NEC, at its November 20 meeting, unanimously applauded the CAN president for his achievements, while dissolving the NCEF.
The NEC said, "The meeting ended with the entire house passing a vote of confidence (sic) in the CAN president, Rev. Samson Ayokunle, and urging him to forge ahead with his good work in CAN (sic).
"That CAN immediately dissolves the Nigerian Christian Elders' Forum and forthwith dissociates completely from the NCEF in view of the incongruous and unacceptable operations manifested consistently by the group."