Vie Presidential Debate: Osinbajo Speaks On Fuel Subsidy Removal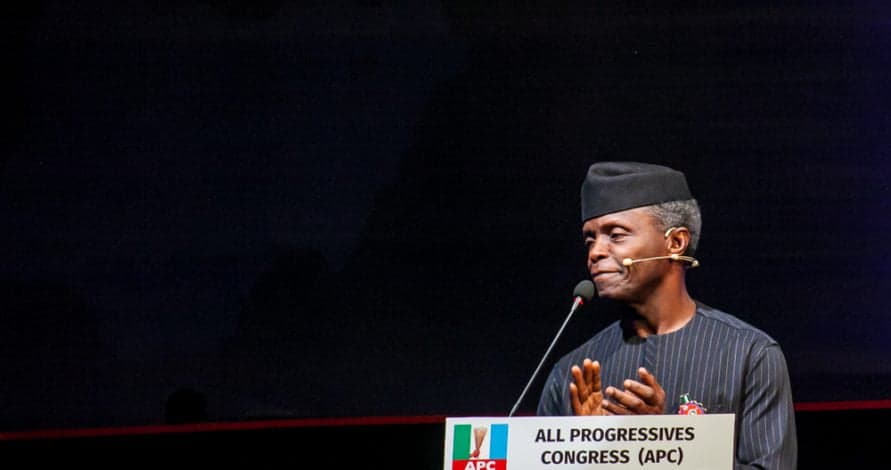 Osinbajo Speaks On Why FG Cannot Remove Fuel Susidy
Vice President Yemi Osinbajo has explained why the Federal Government cannot afford to remove the oil on fuel subsidy.
He spoke at the Vice Presidential debate of the 2019 election held in Abuja.
He said the pump price of fuel could go up to as much as N220 if the subsidy is removed.
He said, "If petroleum subsidy is removed, the price of fuel could go up as high as N220 per litre. There is no country in the world that does not run one subsidy or the other. If you have a petrol subsidy, and I am not saying that it must be there forever, but petrol subsidy helps because the moment you remove the subsidy, prices go up. For example, America subsidises agriculture, subsidises production, subsidise all sorts of things. We experienced it earlier on in the regime. Prices went up from 86 to 145 naira per liter".
Naija News recalls that five parties have been invited to participate in the Vice Presidential debate which started this evening at Trans-corp Hilton, Hotel in Abuja.
The parties include Allied Congress Party of Nigeria (ACPN); Alliance for New Nigeria (ANN); All Progressives Congress (APC); Peoples Democratic Party (PDP) and Young Progressives Party (YPP).