Cardi B Speaks About Splitting Up With Offset For Publicity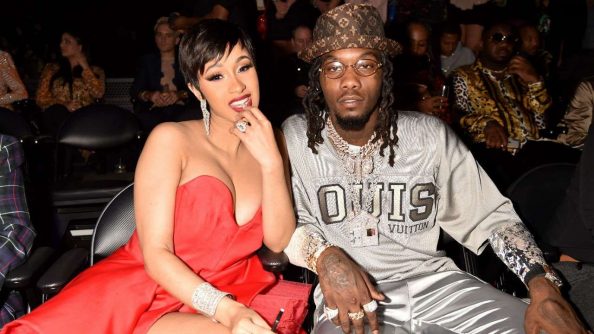 Award winning singer, Cardi B, has revealed that she is indeed done with her husband, Offset.
The rapper stated this during a chat with fans on her Instagram story, after stories started making rounds that she broke up with her husband to publicize his album, which is dropping December 14.
Many of the rapper's fans have the perception that the split was driven at publicity because few days before it happened, she and Offset were busy packing on the PDA onstage at the 2018 102.7 KIIS-FM Jingle Ball.
"I really don't like how people say my and my husband—whatever he is right now to me—is doing it for publicity," she said on her Instagram Story. "I wouldn't put my family in a bad name for no f–king publicity, 'cause at the end of the day, ten years from now, my daughter, she's gonna be looking at these type of things and she's gonna be asking me about these type of things."
"I've been seeing a lot of people say that my relationship was fake," she continued. "Bitch, there's certain things called love. People do fall in love. Like, my relationship was never fake. I met this n—a, he was on my ass, I gave him a chance and we fell in love with each other. Things was not always gravy, 'cause at the end of the day, we are two different people. But we never did anything for f–king publicity, bitch. You think I got f–king pregnant, could have ruined my career for f–king publicity?"
Source: Naija News