Deji Adeyanju Released From Prison And Immediately Re-arrested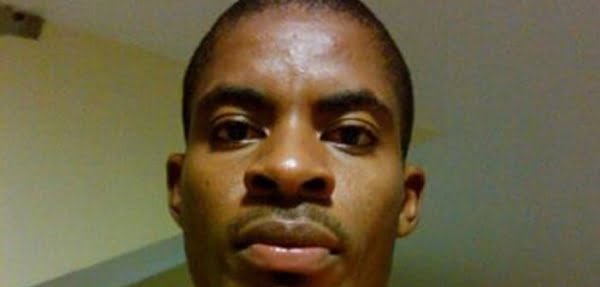 Activist, Deji Adeyanju, who was arrested by the Nigerian police on November 28 was released yesterday, but has once again being re-arrested.
Naija News understands a police team which had laid a siege around the correctional facility in Keffi, picked him up after the initial release.
FLASH: Because Buratai & buhari are going to Borno, they just paid last month allowance to soldiers just now. They took soldiers from Bauchi to form up at parade ground. They'll address them as soldiers in the North East.

NOTE: They are owing dead soldiers last month allowance.

— Adeyanju Deji ?? (@adeyanjudeji) November 28, 2018
Ariyo-Dare Atoye, his long-time associate, revealed on Monday night that the Chief of Army Staff, Tukur Buratai, is the author of the petition which necessitated Adeyanju's re-arrest.
He said "We are now aware that they are plotting to charge him on allegations of aiding terrorism on social media."
Naija News recalls Mr Adeyanju was arrested on November 28 while leading a protest against police and other security operatives in Abuja, accusing them of been partisan ahead of the country's 2019 general elections.
The police denied Mr Adeyanju's allegations that they were working to ensure the reelection President Muhammadu Buhari, even if it involves upturning the will of the majority through rigging of ballots.
They arraigned him late Monday afternoon before Karshi Chief Magistrate's Court on the outskirts of the nation's capital, alongside two others who were said to have taken part in the protest.
Daniel Abobama and Boma Williams were released from Keffi Prison on Monday afternoon, hours before Mr Adeyanju regained his temporary freedom from the same facility.
Following his re-arrest, Mr Adeyanju was moved to the Abuja police command headquarters, Mr Atoye said, amidst uncertainties over his fate.
"We are expecting him to either be arraigned tomorrow, be released on administrative bail or be kept in perpetual custody under the pretext of continuous investigation," Mr Atoye said. "This does not bode well for our democracy."
Mr Adeyanju's detention has continued to draw stern condemnation from rights groups and individuals, and many Nigerians also see it as a descent into brazen abuse of power reminiscent of the dark days of military dictatorship.
Foremost rights group, Amnesty International, said Mr Adeyanju has a right to protest, especially in a constitutional republic like Nigeria, warning that his continued incarceration could further deteriorate Nigeria's appalling human rights records.
Download Naija News App. Advertise with us. Send us enquiries and press releases.