Cardi B Challenges Her Husband, Offset To A Rap Battle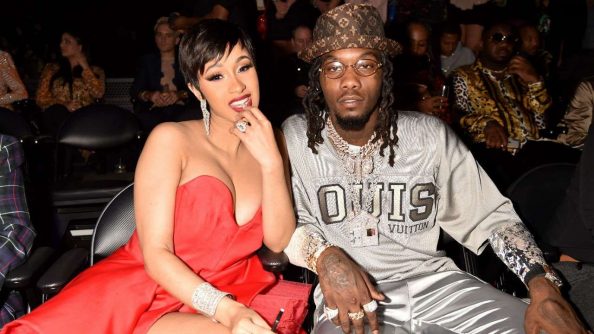 Few weeks back, American rapper, Nicki Minaj called out Cardi B to a rap battle, however, she has decided to battle it out with her husband, Offset.
Cardi B, took to her Instagram account to challenge Offset in a rap battle, in her post she noted that the terms of the challenge is that the loser will be required to fund all the holiday decorations this year for all their homes.
"Whoever loses gotta buy all the Christmas decorations, all of them," Cardi said. "The [house] in New York, the one in Atlanta, too. What's up? Are you scared? Of wifey, hmm?"
See her post below:
Source: Naija News