2019: Wike Accuses INEC Of Not Been Capable To Run Credible Elections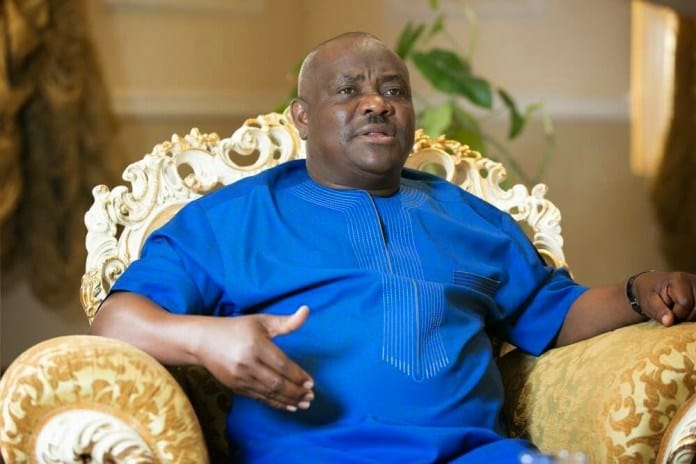 Ahead of the 2019 general elections, the Governor of River State, Nyesom Wike, has stated that the Independent National Electoral Commission, INEC, lacks the capacity to conduct credible election.
Wike, in his statement called on Nigerians not to be deceived by the statements of the Commission, because it works' contrary to its mandate.
He made this statement at the Government House Port Harcourt on Thursday while welcoming the Senate Committee on INEC.
The Governor stated that he had no confidence in the electoral body, adding that no amount of the commission's preparations would convince him about its capability to conduct free and fair elections next year.
He said, "Let's not deceive ourselves; INEC is not prepared for credible elections. If there is an agency that is not prepared for 2019, it is INEC. I have no confidence in INEC. There is no amount of INEC's preparations that will convince me.
"INEC chooses how it interprets laws to suit those they support. They choose the court orders to obey and the ones to disregard.
"In one state where it favours a particular, they obey. In another state, INEC will claim they are yet to see judgments not in favour of the party they support."
He said in 2019, any attempt by INEC to negatively manipulate the will of the people would be resisted.
Wike said, "In 2019, whoever wants to manipulate the process to destroy the outcome, the people will come after that person and the family."
"We will not agree that for anybody to rig elections here in Rivers State. Nobody will do anything contrary to the will of the people," he added.
Wike said that results were declared at the polling units and added that INEC went ahead to manipulate results at the collation centre as was done in Osun State.
Wike described the refusal to sign the amended Electoral Act as a ploy by the APC Federal Government to rig the 2019 elections in connivance with INEC.
He said despite the fact that the National Assembly had continued to amend the Electoral Act in favour of the Presidency, the APC Federal Government had continued to make excuses why they would not sign the amended Electoral Act.
Wike claimed that INEC and Police are the two institution employed to disrupt the conduct of credible elections in the country.
Senator Suleiman Nazif, the Chairman of the Senate Committe on INEC, said the committee was in the state to assess the preparedness of the commission for the conduct of the 2019 general elections.
Nazif explained that the committee carried out oversight functions on the available card reader machines, voter registers and other facilities needed for the 2019 polls.
Download NAIJA NEWS app: