2019: Uche Secondus Raises Allegations Against APC, INEC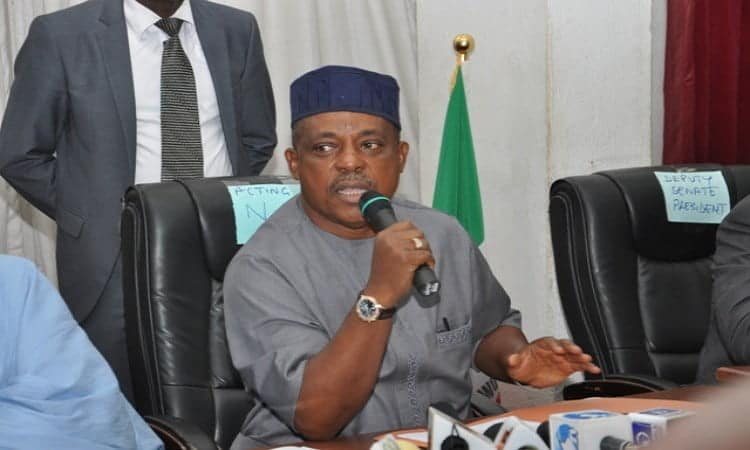 The Chairman of the Independent National Electoral Commision, INEC, Prof Mahmood Yakubu, has been warned by the National Chairman of the Peoples Democratic Party, Uche Secondus, against conducting an election which is not free and fair in the 2019.
Secondus stated that the manipulation of the 2019 election would enhance crisis in the country and the INEC Chairman will be held responsible.
He stated this on Wednesday while hosting the Election Team of the Economic Community of West Africa States, which was led by Mohammad Conteh at the party's National Campaign headquarters in Maitama, Abuja.
Secondus in his statement, claimed that the electoral commission was working with the All Progressives Congress led government, to rig the 2019 election.
In the statement released through his media adviser, Ike Abonyi, Secondus, alleged that the commission used the governorship elections in EKiti and Osun states as a practice to rig in the 2019 election.
"They have finished their rigging arrangements with preloaded cards and special election result sheets all doctored to Favour the ruling APC.
"The INEC Chairman has no strong will to follow our electoral laws and constitution as well as the laid down international standards in his processes towards 2019 and we want to let the World know this before it happens.
"They have finished plots to isolate states of Kano, Benue, Rivers, Buachi, Akwa Ibom, Delta, Imo and Kwara and Lagos for disruption during the general election so they can plan well to mobilize the rigging", Seconds said.
He alleged that the rigging agenda is propelled by the security agencies especially the current Inspector General of police, Ibrahim Idris, whom he described as bias.
Prince Secondus advised INEC to disregard the size of Nigeria and go to Ghana and pick some lessons on how to conduct free and fair election.
The National Chairman, however, commended the Judiciary for standing up for democracy pointing out that without that arm of the government, the country would have become Banana Republic.