Man Allegedly Rapes Nine Year Old Girl To Death In Rivers State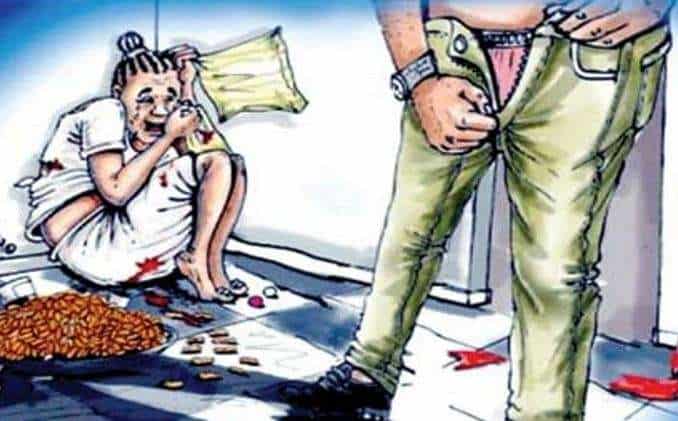 One man identified as Eedee Tombari, has been detained by Police at the Rivers State Command of the Criminal Investigation Department, for allegedly raping a nine year old girl to death.
Report revealed that the suspect committed the crime at a church along Lepne Street in Bori, the headquarters of Khana Local Government Area of the state when the mother of the deceased, Eedeebari Littia Gonis-Kogbara, had taken her to church for a programme.
It was gathered that the alleged suspect dumped the remains of the girl behind the fence of the church after he had discovered that she was dead.
The suspect was reported to have been arrested by detectives attached to Bori Area Command before transferring him to State Criminal Investigation Department where he is currently undergoing investigation.
Antonia Osademe, the Chairperson of the Rivers State chapter of the Federation of International Women Lawyers, commended security operatives for their quick intervention and vowed to prosecute the matter to the end.
The father of the victim, Pastor Peter Gonis Kogbara, during an interview, called on Nigerians to come to his aid and see that justice is served on the incident.
"I just hope that the Police will not kill this matter. We don't know anybody apart from God.
"People should please help us look into the matter and allow justice to prevail," he said.