Kano Assembly Not Empowered To Investigate Ganduje, Says Sagay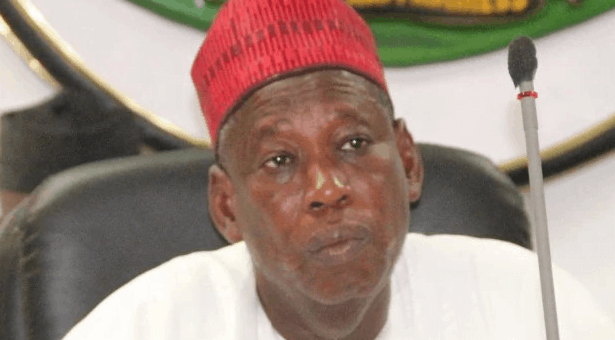 The Prof. Itse Sagay (SAN), the Chairman, Presidential Advisory Committee Against Corruption, has said that Governor Abdullahi Ganduje who was allegedly caught on camera collecting bribes from contractors cannot be adequately investigated by the Kano State House of Assembly has it is not equipped to do so.
Naija News recalls that the Kano State House of Assembly had lunched an investigation into allegation of corruption against the governor of the state after he was caught on camera collecting kickbacks from from contractors.
On Monday, however, a Kano State High Court ruled on Monday that the Assembly should stop the probe immediately.
Prof Sagay, while fielding questions from newsmen insisted that the State House of Assembly was not competent to investigate the allegation against Ganduje because investigation into matter requires professional input which the house do not have.
He said, "The fact that somebody on social media which is full of lies and hate attacks against people says so does not prove that such has happened.
"Personally I would like to see the contractor come out and say 'yes I am the one and I gave him so and so amount'. I would like to see that but that has not yet happened. In any case, when it comes to the investigation of the governor, I think we have institutions that have been established for that. We have the EFCC particularly for that.
"I don't really understand what role the House of Assembly wanted to place on itself. It is not equipped to do investigations of the sort because it could be forensic. So, in other words, there is still a cloud over the whole thing and I am not ready to jump to any conclusion until I am confident that some wrong has been done."
When asked if the legislative arm of government could not investigate the governor as part of its oversight functions, Sagay said the job of the Assembly was to carry out oversight functions and not to investigate state executives.
The senior advocate said, "Oversight functions don't include that sort of thing. Oversight functions only involve monies that have been approved in their budget and then oversight is done on how such monies that were approved which have gone through the budget system are being expended.
"That is where their oversight functions are limited to. This allegation is about somebody from outside giving the governor some money. It is not part of the House of Assembly's responsibilities."
Prof. Sagay has this to say when asked if the anti-corruption war by the federal government was selective, when compared to the action of the government against Ayodele Fayose: "When there are clear cases it is easy to act. In the case of Fayose, Musiliu Obanikoro confessed that he ferried billions of naira to him through a private jet and everything was well recorded. Everything was very clear. The man who brought the money was very clear.
"The money was paid into bank accounts that were established. So, it is not the same thing. This one seems to me to be very vague and cloudy and I have yet to be satisfied that it is not a political conspiracy of some sort by the enemies of the governor. So, we need to see something more concrete."
Source: Naija News