See What Nigerians Are Saying About Buhari's WAEC Certificate Saga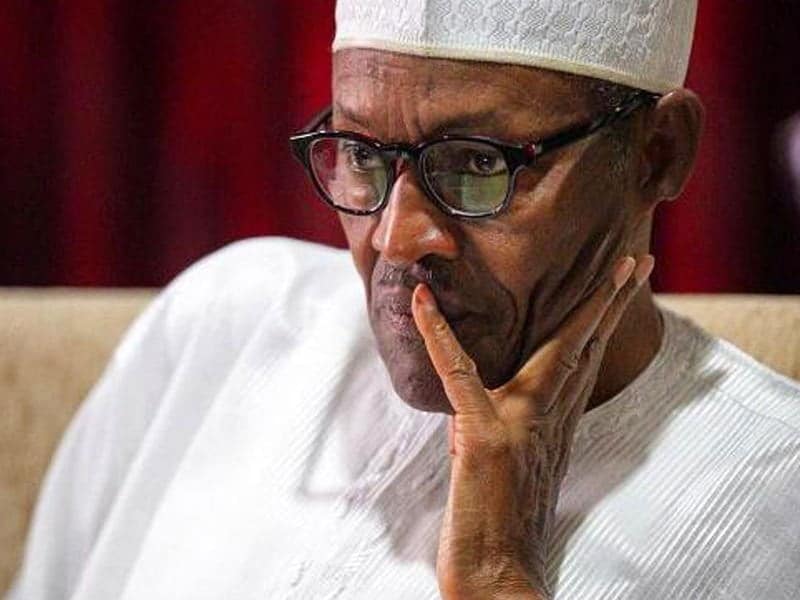 Nigerians Accuse Buhari Of Fraud Over WAEC Certificate
Nigerians have continued to react, following President Muhammadu Buhari's inability to submit his WAEC certificate to the Independent  National Electoral Commission.
Naija News recalls that this is the second time the President has failed to submit his certificate. Nigerians somehow  feel that they have been scammed.
While the President has explained that his Certificate is being held by the Nigerian Military, Nigerians have  seemingly found it difficult to believe as they took to tweets and expressed doubt that the President ever wrote WAEC.
Some have continued to wonder how the president scaled through the certificate saga in 2015.
See Tweets below:
So we are back to this WAEC certificate matter again. I defended Buhari in '15 even believing that GEJ ordered the military to withhold it. Now I look back and I'm terribly ashamed of myself. I even joined the "He can be president with NEPA bill" brigade. Suffer dey open eye sha

— No one (@ilynem) October 26, 2018
Anti-corruption activists defending someone without a WAEC certificate but wants to run for office. Frauds everywhere.

— Dr. Dípò (@OgbeniDipo) October 26, 2018
@OfficialPDPNig Should take @MBuhari , @OfficalAPC ,@inecnigeria To court. They should pray to court to stop Buhari from contesting the 2019 presidential election. @MBuhari Is a fraud https://t.co/laIS0RFgAu

— Akah Lawrence (@akahlawrence) October 26, 2018
An average Nigerian that wants a 100k per month job must possess a first degree, an NYSC certificate, write 20 tests , give his kidney and small intestines and kiss better ass while Buhari can gun for biggest job in the country without a WAEC certificate .
How is this even fair?

— The Papi (@tawah89) October 26, 2018
This man needs to be in jail. APC has no candidate for presidential election.

— Elugulu1 (@Elugulu1) October 26, 2018
Amidst all of these critics some have stood up to the defence of Mr. Buhari reasoning that 'what has having Certificates done for Nigeria'
See Tweets.
Nigerians always dwell on irrelevant things. Pls all those with waec certificates,what have they done better? https://t.co/eU0JpGClpL

— Blessed (@gracy_daniels) October 26, 2018
Buhari doesn't have WAEC and hasn't paid income tax up to N1m but you are more bothered about a man who has WAEC and has paid personal income tax of N10m in three years. You are a sophisticated moron. You are one of the reason Nigeria is backward.

— ThankGod Ukachukwu (@kcnaija) October 26, 2018
Source: Naija News