2019: I Will Win Imo State Governorship Election, Uche Nwosu Boasts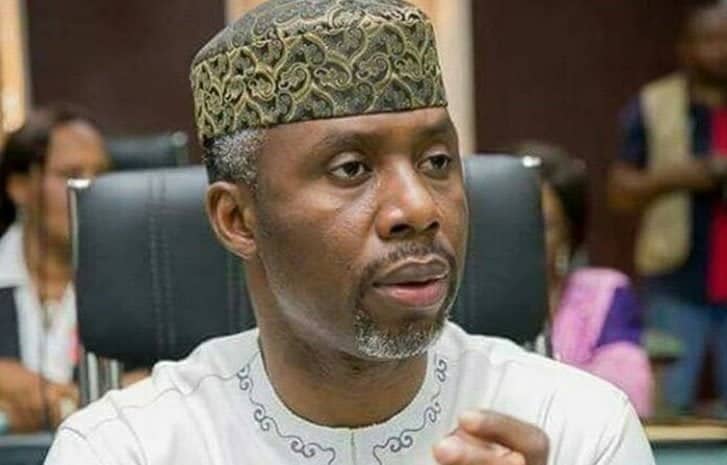 I Will Be Next Imo State Governor – Nwosu
Uche Nwosu, the son-in-law to the Imo State Governor, Rochas Okorocha, has stated that he will take over from the present Governor of the state in 2019.
Nwosu, while speaking at a press conference in Abuja on Sunday,  described the comments attributed to the National Chairman of the All Progressives Congress, Adams Oshiomhole, which suggested that Oshiomhole would not serve as enabler for Okorocha to establish a family political dynasty as unfortunate.
He stated that no part of the 1999 Constitution (as amended) makes it an offence for someone linked or married to the offspring of an occupant of a political office to seek an election.
He said, "I won that (primary) election. I remain the candidate of the APC and nobody can take it away from me. It might take a while but let me state it and state it clearly, I am the candidate of the APC and by the special grace of God, come 2019 I have no doubt that I will be the governor of Imo State."
He described the claim by Oshiomhole and the APC National Working Committee which upheld the result of the primary that was submitted by the chairman of the Imo State governorship primaries, Ahmed Gulak, as fraudulent.
Nwosu claimed that he won the primary which was conducted by a majority of the members of Ahmed Gulak's panel after Gulak allegedly sneaked out of Owerri to Abuja to announce a result which was cancelled by the party's headquarters.
He insisted that he also won the second one conducted by the Ibrahim Agbabiaka committee.
Nwosu said "The APC NWC set up the committee led by General Agbabiaka and they came to Owerri to conduct another primary, which I won.
"The committee sent their report to the NWC, and the national committee approved the result."