Cardi B's Sister, Hennesey, Claims Nicki Minaj Leaked Cardi's Phone Number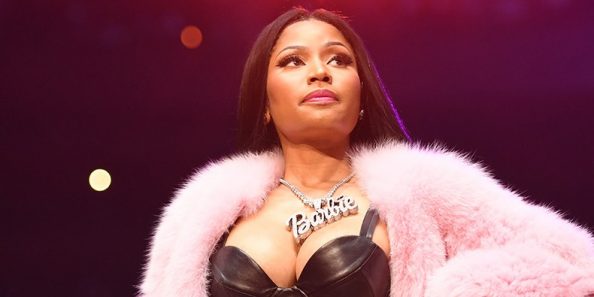 Since the attempted fight between American rappers, Cardi B and Nicki Minaj, Cardi's family have not ceased to come for Nicki at any given chance.
The sister of Cardi had raised an allegation that Nicki leaked the phone number of the "I Like It" rapper to her fan base.
Hennesey, had taken to her Instagram account to make the allegation. She claimed that Nicki leaked her sister's phone to her fan base, in turn encouraging them to threaten Cardi and her family.
"Ya asking why I'm beefing with a fan base but ya not asking why someone with so much influence would use their influence to manipulate their fans to spread so much negativity and hate!" Hennesey wrote in a since-deleted post. "She leaked my sister's number to her fan pages the same shit she did to Mariah Lynn. It's easy for y'all to ask me why I'm bothered, why I care so much. But not one of you is waking up to death threats every day, made up stories that can effect my real life and real relationships. Imagine if this was your infant child, imagine if this was your sister or ya mother."
Recall that Naija News last week reported that Cardi B had called out Nicki's fan for allegedly leaking her new song "Money" prompting her team to release the song earlier than it was planned.
See the screenshot of Hennesey's accusation below:
#hennessycarolina admits that #nickiminaj allegedly leaked #cardib phone number. pic.twitter.com/i0Y6qJlN4c

— DJLouieStylesTV (@DJLouieStylesTV) October 28, 2018