Students in Kano state have come out to protest as Jafar testifies against Governor Ganduje over bribery allegation.
Pictures below shows students in Kano state displaying various placards declaring support for Governor Abdullahi Ganduje who was caught in a video clip published by the Publisher of Daily Nigerian, Jafar Jafar, allegedly collecting bribe in Dollars from contractors.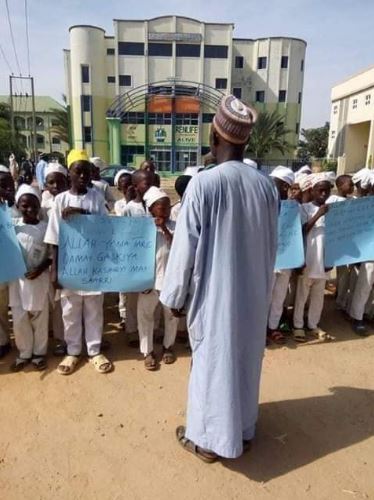 As earlier reported by Naija News, Jafar Jafar appeared before the Kano State House of Assembly investigation committee set up to investigate the bribery allegation against the Kano state governor.
Source: Naija News