INEC: APC Lied, We Didn't Collect Zamfara Candidates' List From Them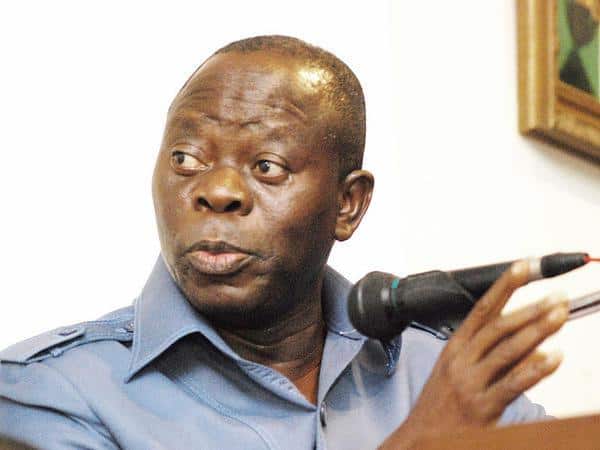 The Independent National Electoral Commission (INEC) has denied receiving any list of candidates for Zamfara State from the All Progressives Congress (APC) as claimed by the party.
https://twitter.com/EBONGIE/status/1054623713700782080
It will be recalled that Naija News had earlier reported that, the electoral body had disqualified APC from fielding candidates for the 2019 general elections in Zamfara State on the grounds that the party did not conduct primary elections in the state within the time it stipulated in its guidelines.
But the APC National Publicity Secretary, Mr. Lanre Isa-Onilu, said that after the deadline for submission of candidates' for the presidential and National Assembly elections on October 18, 2018, that the party submitted candidates for all positions in all states of the federation, including Zamfara.
"We submitted applications for all the positions in all the states, including Zamfara," Isa-Onilu said.
However, INEC National Commissioner on Voter Education and Information, Mr. Festus Okoye, told THISDAY on phone yesterday that the commission did not receive the list of candidates from Zamfara State from the ruling party.
He said based on the provisions of Section 31 and 87 of the Electoral Act 2010 (as amended), "the commission does not expect that your party will submit names of any candidates from Zamfara State."
Okoye added, "For clarity, our position is that the APC, will not be fielding candidates for the governorship, National Assembly and state assembly elections in Zamfara State for the 2019 for the general elections.
"There are two matters relating to the party primary election conducted in Zamfara State pending before the State High court and Federal High Court in Zamfara. Those two matters are yet to be decided.
"So APC did not submit any list from Zamfara and INEC did not release any list of candidates from Zamfara.