Minimum Wage: FG's Proposed Figure Is N24,000–Ngige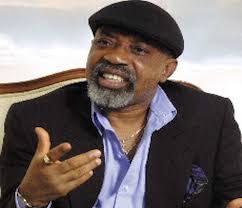 Dr Chris Ngige, the Minister of Labour and Employment, on Wednesday, revealed that the no agreement have been reached by the Tripartite Committee on Minimum Wage on any figure on the matter.
Ngige, while fielding questions from newsmen after the Federal Executive Council (FEC) meeting at the Presidential Villa, Abuja, refuted news reports that the committee had agreed on N30, 000 as new minimum wage.
According to him, the federal government had come up with a proposal of 30,000 per month to the tripartite committee: the organised labour, organised private sector and government.
He added that the federal government is careful not to agree to an amount that would be a burden too heavy for state government to bear.
He said that upon the committee reconvening on Oct. 4, labour adjusted its figures down to N30, 000 per month while the organised private sector adjusted its own from N25, 000 to N30,000.
"The state governments' figure last time was N20,000; the federal government had a figure of N24,000 and that was where we all stood.
"These negotiations took into account these irreducible offers from the different governments but we could not arrive at a consensus.
"Even though we adjourned that meeting and said we would put up a report that will reflect this position, we are still continuing to discuss informally to see if we can arrive at a common figure.
"So, discussions are still ongoing and that is where we are. This becomes very pertinent because I saw all the papers.
"The dailies yesterday were awash with the news that we have all agreed on N30,000. That is not true; the federal government has not agreed on N30,000.
"The federal government also is carrying the states along with it because a lot of the workers are in the states and it is a very sensitive matter.
"We cannot because the issue of minimum wage is item 34 in the exclusive list, fix an amount which the state governments will find difficult to pay,'' he said.
He said President Muhammadu Buhari had reiterated that no worker should be retrenched or denied his/her promotion while recruitments to replace retired or dead civil servants should continue to be done.
Source: Naija News