#2019: Buhari/Atiku Must Show Us Their Ministers Before We Vote – Rewane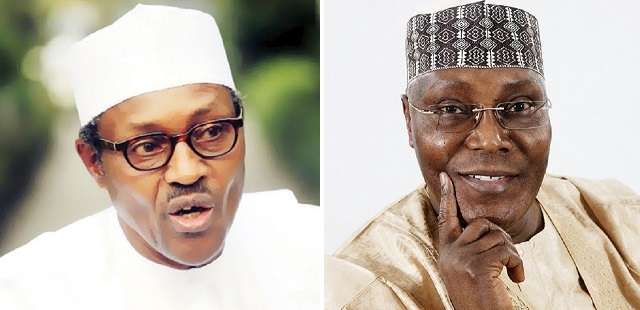 Bismarck Rewane, CEO Financial Derivatives, has demanded that President Muhammadu Buhari and his top 2019 challenger, Atiku Abubakar, and other presidential aspirants must reveal their cabinet before elections.
He maintained that the election would be different from 2015 as change would not be voted for just for the sake of change.
Rewane said all contenders must show Nigerians their plans and how it affects the country's economy.
"I think both of them are experienced, both of them are competent, both of them are advanced in age, both of them have multiple backgrounds, they have been in government at different times," he told Channels Television on Monday.
"In 2014, everybody said let's just have a change, but now, it is not just change for the sake of change. You must have a programme, which is investor friendly, market-friendly, and people friendly.
"The question of hiding your cabinet, and telling us after you win is over. Both Buhari and Atiku and the leading contenders will have to tell us who their team is, so we can evaluate them and see if they are going to perform."
Rewane said there would be alot of pressure on the incumbent to perform, as the challengers ask questions.
He maintained that global investors would abscond when they find a drifting government or a government that is making decisions late, adding that it is better to make the wrong decision than making no decision at all.
Rewane said the current political competition for who becomes Nigeria's CEO in 2019 is good for the people and the Nigerian economy.
Read More News. Download Naija News App. Send us enquiries and press releases.