2019: Exercise, Protect Your Voting Rights – Ezekwesili Urges Nigerians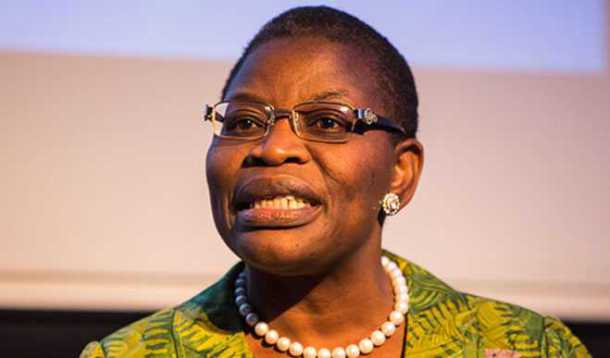 Mrs Obiageli Ezekwesili, former Education Minister, and Convener of the Red Card Movement, has admonished Nigerians to participate fully in the 2019 general elections by voting and ensuring that their votes count.
Ezekwesili made this appealed at a conference organised by 'The Church Must Vote' an NGO, on Monday in Abuja.
She stated that Nigeria must show their readiness to determine the quality of leadership they get through massive voting.
The theme of the conference was "The Church Stand Against Vote Buying and Selling, with the slug "My Vote Is Not For Sale, My Vote Must Count".
While the former minister declared that it was time to get rid of the old order of politicians in the country, she added that nobody should be comfortable to sit at home during the upcoming 2019 general elections.
"We must compel INEC to gather some of the cases of vote buying and selling that they have identified and take them to court.
"We must compel the Judiciary to act and not to defer judgement on such matters, because our democracy is under existential treat.
"Citizens must understand the power they possess, and through that power, you determine the quality of leaders to lead the country," she said.
Ezekwesili said that it was time to build a nation with leaders who were elected on the bases of character, competence and capacity.
"So, I support The Church Must Vote to say your vote must count because your vote does count, if it didn't count, they will not pay for it.
"It is time to decide that nobody can pay for your vote because it is priceless, the people are dependent on the quality of leaders that they get for themselves.
"So, let our vote count; we must cry out if we see our vote being bought or stolen," she said.
Ikechukwu Nmor, Founder, The Church Must Vote, said that the voting right of every Nigerian was priceless, and as such, shouldn't be traded for anything or any amount.
"Nigeria is a great nation but with little performance; something must be done now to change things for the better.
"I am here to say I stand against vote buying and selling and no amount of money is enough to sell my vote and mortgage the future of our generation.
"It is important that the elections and the outcome reflect a representative and inclusive decision of all demographics, age, gender and beliefs," he said.
Download Naija News App. Advertise with us. Send us enquiries and press releases.