Why I Can't Work In Buhari's Administration – Ezekwesili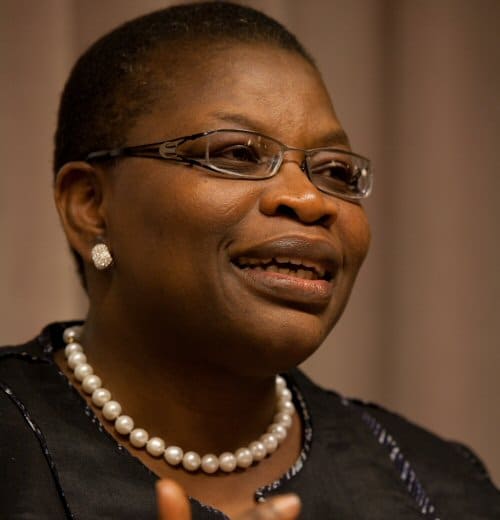 I won't take up any appointment in Buhari's government, Ezekwesili declares
Former minister of education and co-convener of the Bring Back Our Girls Movement, (BBOG), Mrs Oby Ezekwesili, has said she won't accept any form of appointment from the government.
Speaking further, Ezekwesili stated that being offered appointment by the government is not a big deal to her as she has been there before and not interested in taking up such position currently.
She stated this during an interview with Pulse in response to a question on whether she would be willing to work for the President Buhari administration.
"For what? You see, I keep trying to get Nigerians into this mental mode where they don't see the idea that a president tells you to come and work in government as some big deal."
"I am not being arrogant. We need to understand that at different stages in the lives of people, they value their time differently."
"After six and a half years in government? You know, I am not one of those who need to live off the welfare package of government. No!!! I am a professional. I finished work for six and a half years, I went and carried on with my professional work. I finished one professional work, I am on another one."
"I am at a different stage in my life. If I say I don't want to have anything to do with government, some of the people won't understand it because for them, being called to come and be a minister, 'ahhh, you'll be a big man..You'll be enjoying'."
"I didn't enjoy when I was in government. I am sorry. My goodness, my time in government was a time of suffering. You can pick up Mallam El-Rufai's book for instance. He documented some of that."
"So, this notion. It's a transactional mindset. I am not cut from that cloth. You know when I see people talk about appointment, ahhhh, it is so banal. It's so banal. It really is," she said.