Omisore Speaks On Osun Inconclusive Governorship Election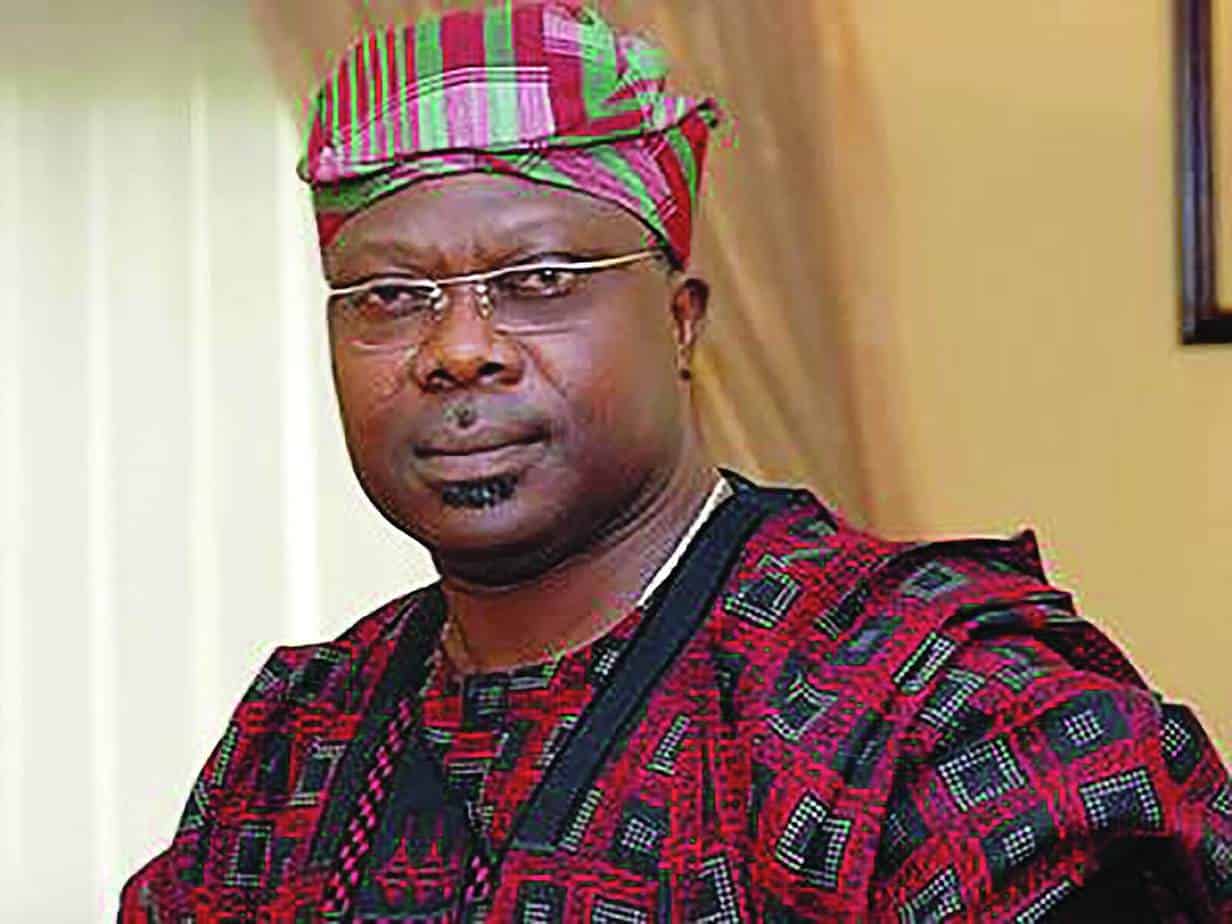 The candidate of the Social Democratic Party (SDP), Iyiola Omisore has released a statement as regards the inconclusive gubernatorial election in Osun state.
Omisore who is the second runner-up in the statement thanked his supporters. He said,
"On the 22nd of May 2018, I took the bold decision to seek for election to the Office of Governor of Osun state under the platform Social Democratic Party (SDP). The past four months have been very exciting. I am delighted that our message of good governance and dignity has reached every corner of the state," the former senator said.
"Over the past four months, I have worked with committed people who have given time and resources to our shared agenda for restoration. I am confident that while we might appear to have lost an election, we have won the greater victory; the clarion call by all our people for good governance and accountability. We have positively impacted on electoral campaigns and elections in Osun State promoting inclusion, people-centeredness and shied completely away from vote buying, voter intimidation and thuggery. The SDP campaign was factual, informed and inclusive.
"Our manifesto presented to the people an Agenda for Restoration of Good Governance and Human Dignity. Its five pillars spoke to our needs across all sectors, promoted access that would leave no one behind and reversal of reckless financial management of the current APC government in Osun State towards shared prosperity and economic growth. The reaction was swift, albeit as a ploy to win votes. Our campaign prompted payment of salaries, a commitment to push back on common uniforms and questionable mega schools. We have called attention to patronage driven public sector management and indeed engaged citizens in such a way that the demand for public accountability will continue to drive governance going forward, irrespective of which party leads the state.
"I must thank everyone who supported the Restoration Agenda for their commitment and work. This is the core of the democracy we seek. We have won the electoral battle in way hitherto unheard of in the state, and I daresay in contemporary democratic elections in Nigeria. You have all done well and I thank you."
The Ife-born politician and former deputy governor of the state said he would continue to "demand for good governance, accountability and human dignity."
"My commitment to this remains total without any prejudice to the next steps we collectively workout. Our people's votes have again been manipulated through vote buying, and exploitation of the hunger in our land. Only good governance and committed leadership can drive out this hunger. The quest for this continues
"I enjoin you to sustained action, noting as Mary Matthews states in the 1948 movie 'State of the Union': "Politicians have stayed professionals only because the voters have remained amateurs." We shall continue to invest in democratic education and political awareness of our people, so vote buying is totally eliminated in the most peaceful and democratic ways. The SDP shall not leave the Osun State to corrupt wheeler dealers but shall continue to commit to social justice and equity until we can be assured that our electoral processes are sanitized and give us the state of our dreams. I thank you all."