Aisha Buhari To Speak On Tuberculosis At UN General Assembly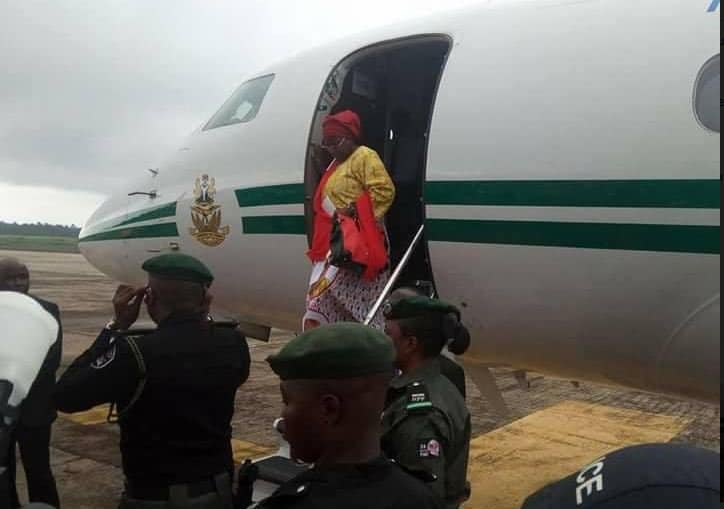 The Wife of the Nigerian President, Aisha Muhammadu Buhari is expected to address the United Nations General Assembly's High Level Meeting on Tuberculosis on Wednesday, Naija News understands.
PRESS RELEASE

Aisha Buhari departs for UNGA Charged against Tuberculosishttps://m.facebook.com/photo.php?fbid=1829604593803642&id=100002623573884&set=a.645628392201274 pic.twitter.com/NUrFdb81FD

— The Buhari Centre Borno (@BnmcBorno) September 23, 2018
Her address will touch on issues of increased political commitment, funding and robust partnerships in combatting the disease.
The event will be preceded on the 25th September by a Gala Dinner organized to celebrate Global TB Champions, Celebrities and TB Survivors, where she will also make some remarks.
The 21st Summit of Organization of African First Ladies against AIDS (OAFLA) General Assembly which could not hold in Mauritania earlier in the year will hold during UNGA. Aisha will address the session which is also centered on Tuberculosis.
On the sidelines of OAFLA, Aisha will attend a number of high level events including a Stakeholders Meeting on Breast and Cervical Cancers in Africa and another on HIV as well as a strategic planning workshop for First Ladies and their Technical Advisers.
Aisha was appointed Global TB Champion by the Stop TB Partnership and Special Ambassador for the elimination of mother to child transmission of HIV by Joint United Nations Programme on HIV and AIDS (UNAIDS) in recognition of her work in health advocacy.