Obasanjo visits President Muhammadu Buhari in London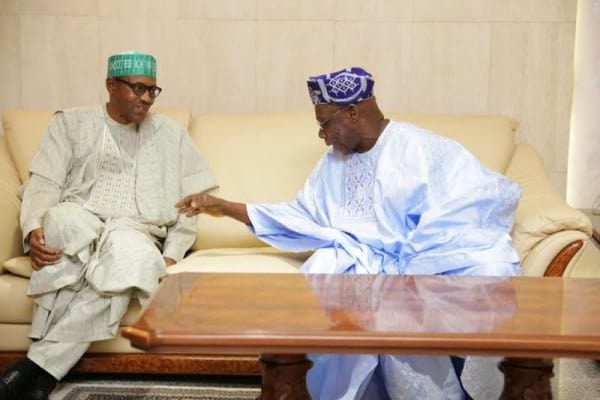 Former president, Olusegun Obasanjo, visited President Muhammadu Buhari in the Abuja house in London, on Saturday, around 9.00 p.m.
It was gathered that former governor of Osun State, Olagunsoye Oyinlola, accompanied the former president, and arrived the Abuja House to check the ailing president who has been on medical vacation in London for 87 days.
A source disclosed that the two leaders exchanged pleasantries and embraced each other before entering the house, with Obasanjo telling Buhari that he was happy to see him fit again.
Read also: BBC Convener Aisha Yesufu Forced to Resign for Demanding Resignation of Buhari
Buhari, who was said to be elated expressed gratitude to Obasanjo and Oyinlola for the visit.
"Excellency, you are looking really fine," Buhari told Oyinla, with both Obasanjo and Oyinlola also replying that they were happy to see that the president was looking fine too.
"After the exchange of courtesies, Buhari and Obasanjo left for another room in the house where they held a 40-minute meeting," the source said.
It was learnt that the details of the meeting were still sketchy, a source, however, told Nigerian Tribune that the meeting was likely on the development of the country.
Read also:Aisha Buhari Returns from London, Graces Occasion in Owerri
The leaders were said to have come out of the meeting a few minutes before 10.00 p.m., following which the former president and Oyinlola were seen off by President Buhari.
Recall that there have been various visits to the president with reports saying he would return to the country very soon.
Meanwhile, the wife of the president, Aisha Buhari just returned from her visit to London.
Recall also that last week, seven governors were in the Abuja House to see Buhari and wish him well.