President Buhari To Flag-Off Free Health Care Service In Osun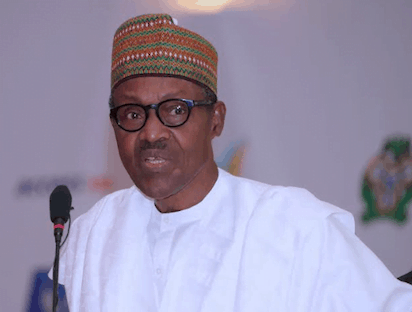 President Muhammadu Buhari is ready to start basic health provision fund in Osogbo, the Osun state capital, a move which is targeted at improving basic health care in the country.
Dr Niyi Oginni, the Executive Director of Osun Health Insurance Scheme (O'HIS), who disclosed this at a news conference on Sunday in Osogbo, said the flag off would be performed by the President and the Health Minister, Prof. Isaac Adewole, on Sept. 20.
Oginni said that the basic health provision fund , which was signed into law under section 11 of 2014 Health Act, would be flagged off along side Osun Health Insurance Scheme by the President.
He said that after the flag-off, malaria treatment, high blood check, diabetics screening would be free of charge for all residents.
Part of the Scheme provisions, according to Oginni includes, free delivery, anti-natal, post-natal and family planning for pregnant women, while immunization would be free for children.
He said other pilot states where the basic health fund scheme would be flagged-off include Abia, Niger, Katsina, Yobe and Edo.
Oginni said the basic health fund would be disbursed through the State Primary Health Care Development Agency and Social Health Insurance scheme.
He said the primary health care development agency would be responsible for personnel, infrastructure and purchase of consumables and drugs.
"While the health insurance scheme will capture the data of those who have received services under the basic health fund," he said.
Oginni explained that under the insurance scheme, those who require further services, which basic health fund could not cover, would have to be enrolled into the scheme.
He said for civil servants and those in organised formal sector, who would be enrolled into the scheme, 1.5 per cent would be deducted from their basic salary while their employers would contribute 3 per cent on a monthly basis.
He said the beneficiaries could add their spouses and four children who are under the age of 18 years.
He said those in the informal sector could also be enrolled under the scheme.
Oginni noted that the health insurance scheme would provide robust health services for the people of the state