Amaechi Speaks On Why Transport University Is Located In Daura, Buhari's Village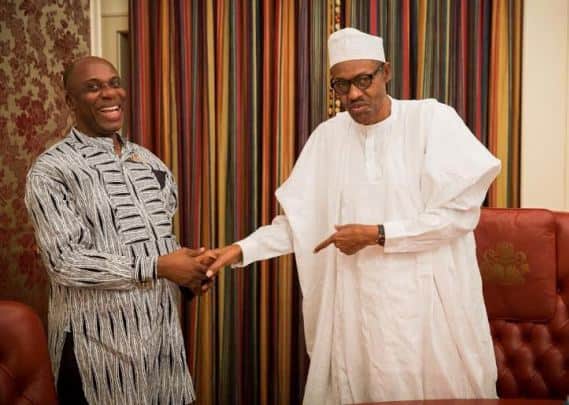 Amaechi Says Daura Deserves University As Much As Any Other Nigerian Location
Minister of transportation, Rotimi Amaechi, has defended the planned construction of Transportation University in Daura, Katsina State.
Daura is the hometown of President Muhammadu Buhari and the construction of the N18 billion project is scheduled to start in 2019, Naija News understands.
Addressing journalists in Abuja on Tuesday, Amaechi said there is nothing special about building the university in the president's hometown since "Daura is also part of Nigeria".
"The president did not even know I will choose Daura. The reason, Daura is part of Nigeria. If we sited it in Sokoto, it is still part of Nigeria. So why is the emphasis on Daura?" he asked. "If I had chosen Port Harcourt, Enugu, that is the same way I would have chosen Daura. The people of Daura should not be deprived of these things because the president is from there."
Source: Naija News