2019 – PDP Says INEC Should Sanction Buhari, See Why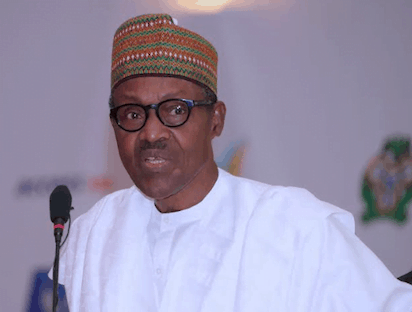 PDP Accuses Buhari Of Violating Electoral Laws
The Peoples Democratic Party (PDP) have called on the Independent National Electoral Commission (INEC) to hold President Muhammadu Buhari responsible for "violating" provisions of the electoral act.
This PDP said yesterday while reacting to the presidential nomination form which a group known as the Nigeria Consolidation Ambassador Network (NCAN) bought for Buhari.
Recall On Wednesday, Naija News reported that the group paid a sum of N45 million through a cheque delivered to Adams Oshiomhole, chairman of the All Progressives Congress (APC), for the purchase of the nomination form of Buhari.
Sanusi Musa, coordinator of the group, explained that the decision to buy the form was informed by the need to consolidate on the foundation for a better Nigeria.
The gesture is said to contradict section 91 (9) of the electoral act which states: "No individual or other entity shall donate more than one million naira to any candidate."
Kola Ologbodiyan, PDP spokesman, through a statement, said that Buhari has been indicted by his decision to accept the group's action.
The party added that Nigerians are aware of the president's "gimmick" in purchasing the form, despite the "affluence" his family lives in.
"Nigerians are aware that the very expensive personal effects, including posh jewelries daily paraded by his close relatives betrayed the gimmick of using an unregistered group, pieced together to execute another failed pro-poor stunt to sway Nigerians," the statement read.
"Already, our people are daily confronted by the flaunting of affluence and material wealth by the President and those around him, while betraying and abandoning millions of poor Nigerians who, unfortunately, put their trust in him in 2015.
"Since President Buhari has not publicly disowned the purchase of the form by the group, the PDP charges INEC to, within the next 24 hours, hold him culpable and make him to face the appropriate sanctions for the violation of electoral laws."
Source: Naija News