Rule Of Law: Buhari Is Confused And Frustrated – Ogbonnia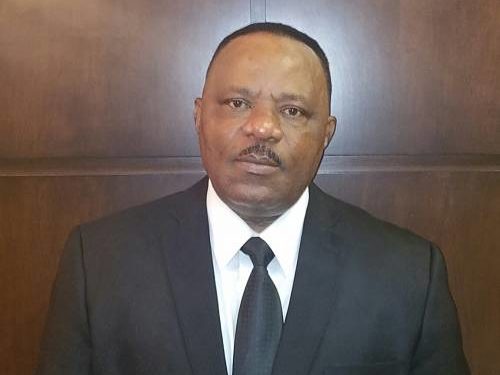 Ogbonnia Says Buhari Frustrated In Fight Against Corruption
SKC Ogbonnia, a chieftain of the All Progressives Congress, has reacted to the statement of President Muhammadu buhari at the opening ceremony of the Annual General Conference of the Nigeria Bar Association on Monday.
Recall that the President, while speaking had stated that lawyers should put issues of national security above the rule of law.
Ogbonnia, in a statement on Friday stated that Buhari is right, but also very wrong, he further said that the President is frustrated and confused that his corruption fight was not yielding much results compared to when he was a military dictator.
He wrote: "The message would not have been a big issue if the messenger is not Muhammadu Buhari. Having headed one of the most dreaded dictatorial military regimes in modern history, where human rights abuses were common, a major reason Nigerians allowed Buhari back to the corridors of power was his pledge to fight corruption and abide by the rule of law. Like many, he had wondered why the war against corruption has been an endless failure and vowed to win it this time. And we believed him.
"But we are all finding out the hard way: Fighting corruption with Nigeria's brand of rule of law is easier said than done. For example, the rule of law includes an ancient tenet of criminal law, Presumption of Innocence. This term, in Nigeria, has meant that corrupt politicians are not only presumed innocent until proven guilty, they also have the liberty to influence the courts to adjourn corrupt cases interminably. Buhari's apparent difficulty in navigating between the rule of law and leadership is where his current war against corruption came crashing down.
"The president deserves pity here, though. Considering that he had achieved a measurable success on the war on corruption as a military leader, with little or no regard to rule of law, Buhari is very frustrated that he cannot record similar success on the same problem as a democratic president. He is frustrated on how some politicians with undeniable evidence of massive corrupt enrichment at the time of arrest are allowed to walk free for decades, waiting for endless trial, in the name of rule of law. Today, Buhari even appears confused on which way to go. Does he continue by toeing the line of rule of law and keep failing? Or does he revert to his old play book of violating human rights while getting the job done?
"But Buhari is still very wrong on three fundamental grounds.
"First, the cover with national interest and security is crudely selective. The clear optics is that Buhari espouses rule of law only when his party members or tribe are the culprits, but he goes to abuse all rights when perceived opponents or opposing tribes are the victims.
"Second, the history will not forgive Buhari for making the contravention of the rule a common phenomenon. The president had every opportunity to have capitalized on his overflowing popularity early in his regime to influence the Legislature to enact enabling Acts that could have strengthened some of the laws he is currently abusing with reckless abandon.
"Thirdly, Buhari is wrong by overheating the polity by presenting what he is not well equipped to defend. It is obvious that someone from his team crafted the line on rule of law and national security, which is mundane, but the president has shown that he is not capable of weaving the ensuing debate in such a way that it can be seen in a positive sense. A dynamic leader would thrash the opposing voices in a simple Q & A press conference. But that is not Buhari's forte.
"Overall, leadership is all about influence. Instead of carrying on like an emperor, it is incumbent upon President Buhari to learn how to influence the Nigerian people and other arms of government towards the attainment of national goals. Instead of continuing to appear lawless in course of national interests, Buhari should—without further delay—maximize his presidential power to influence the legislature to enact new Acts that can override imperfect laws."
Source: Naija News