Panic As Anambra Community Experience Landslide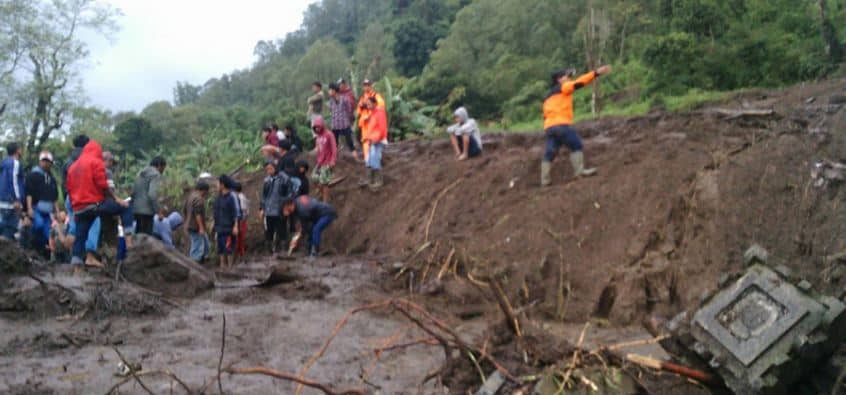 Nanka, a community in Orumba North Local Government Area of Anambra State has reported experienced a minor landslide on Saturday.
Mr Ikenna Ezenekwe, an environmentalist and native of the area, while speaking to newsmen said the development caused panic, forcing residents to run for their dear lives.
The Punch however gathered that no life was lost in the landslide.
"There was panic in Ubaha village of Nanka community when residents fled over a minor landslide.
"Residents vacated the community over the fear of a possible major follow up due to the landslide which occurred after a downpour at night which caused a portion of the land to cave in." he said.
Ezenekwe, who called on the government to do the needful as a matter of urgency, said, "The rainy season of 2018 has reopened old wounds."
"The people of Nanka who had suffered untold hardship in the hands of landslides are once again faced with another threat." he added.
Ezenekwe who is the Nigeria coordinator of a New York-based nongovernmental organization, the Rural Communities Development Initiative, added,"Nanka presently dangles on the verge of another catastrophic landslide should immediate prophylactic measures are not taken by the government.
"Two minor landslides occurred in the village of Ubahu Nanka dividing the village into two halves.
"The land belonging to the families of Ezeagwuogbo was abandoned by the family resulting from the landslide. Other families in Ubahu were also affected.
He said, "Our governor needs to come closer to Nanka and see the problems firsthand. Nanka people are leaving on the edge."
Ezenekwe, who noted the need for something to be done as a matter of urgency, stated, that "The fault lines which are precursors to major landslides are already visible within the community. The big one can happen anytime from now. The government should be ready."