Dogara Reacts To Report Of Fight With Saraki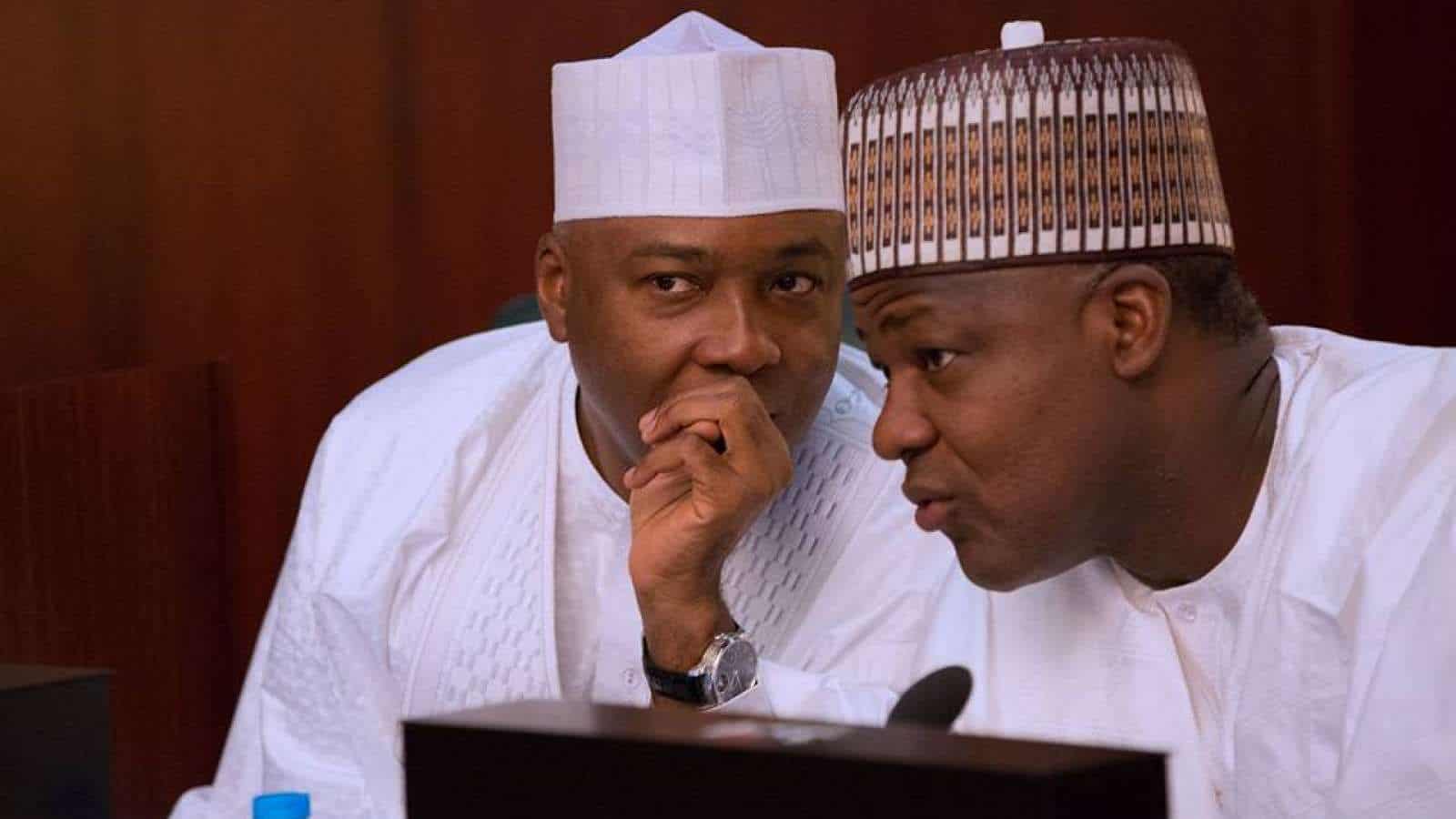 Yakubu Urges People To Beware Of Evil People
Yakubu Dogara, Speaker of the House of Representatives, has reacted to the news making rounds that him and the Senate President, Bukola Saraki are not in good terms.
The reaction was revealed in a statement signed by Turaki Hassan, his Special Adviser (Media & Public Affairs) to the speaker.
"Please beware of evil people, merchants of lies, falsehood and mendacity whose primary occupation is to concoct, contrive, fabricate and brew mischief and fake news which they spread and broadcast like wild fire on social media.
"These paid minions who have sold their conscience and souls to the devil for a morsel have been broadcasting lies on social media especially WhatsApp with the sole aim of deceiving and hoodwinking the public into believing that there is a rift between the two leaders of the National Assembly – Dr. Abubakar Bukola Saraki and His Excellency Rt Hon. Yakubu Dogara.
"To the contrary, Dr. Saraki and Barrister Dogara have enjoyed harmonious working relationship in the last three years. The Rt. Hon. Speaker will never ever say those things about the President of the Senate. But for the unsuspecting members of the public and supporters of the two leaders, we would have ignored this latest round of fallacious and fictitious perfidy which is nothing but a piece of devilish fiction as it will fizzle out and end in the pit of hell where it came from," the statement read.
Recall that Naija News reported that the leaders of the two legislative house, issued a joint statement on why the National Assembly could not reconvene.